World's Plant Life Far Less Diverse Than Previously Thought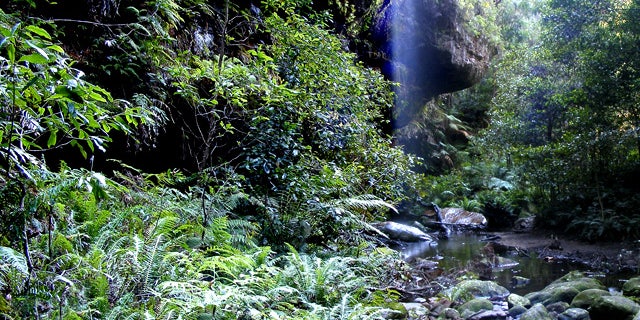 NEWYou can now listen to Fox News articles!
How many different types of plants do you think there are on Earth? A few million? Ten million? Guess again.
The world's plant life is far less diverse than previously thought, with a review of about one million named plants finding that only one third of them are unique.
The Royal Botanic Gardens at Kew, in southwestern London, has published "The Plant List" online Wednesday, updating a project conceived 130 years ago by the British naturalist Charles Darwin.
The list attempts to identify every plant known to science, and was begun in the 1880s with the help of a bequest from Darwin.
The review found 300,000 unique species, and 480,000 synonyms for those species, meaning that many had been "discovered" and named several times by botanists.
Another 260,000 names were listed as "unresolved," meaning that botanists have so far been unable to determine whether they are a separate species of a duplication of one of the 300,000.
"All validly published names for plants to the level of species have been included in The Plant List, the majority of them synonyms; no names have been deleted," said Dr. Peter H. Raven, president emeritus of the Missouri Botanical Garden, which also worked on the list.
Despite the surprising lack of diversity among plant life, the botanists and scientists associated with the project all hailed it as a milestone achievement for many different reasons.
"This is a breakthrough," said Chuck Miller, vice president of information systems at the Missouri Botanical Garden. "By capturing taxonomic knowledge into a rulebase, computers could be employed to aid the task of sorting out the millions of plant name records assembled over the past two decades."
"The on-time completion of The Plant List is a significant accomplishment for the Royal Botanic Gardens, Kew and the Missouri Botanical Garden, and our partners worldwide," agreed Professor Stephen Hopper, Director, Royal Botanic Gardens, Kew. "This is crucial to planning, implementing and monitoring plant conservation programs around the world."
Darwin's original list, titled "Index Kewensis," contained 400,000 names of species, and an average of 6,000 species were added to it every year since it was first published.
NewsCore contributed to this report.