World's oldest panda in captivity dies in China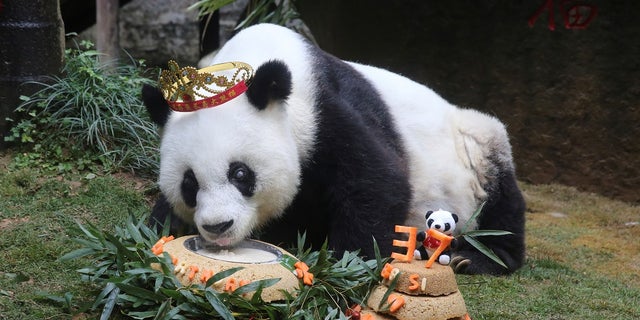 The world's oldest panda in captivity, Basi, died Wednesday in China at the age 37, which made her over 100 years old in human years.
Basi's caretakers in the eastern city of Fuzhou said the beloved panda died at 8:50 a.m. She suffered from several health issues, including liver and kidney problems. Her body will be preserved and placed in a museum dedicated to her life, the officials Xinhua News Agency announced on Thursday.
"She was very talented and liked weight-lifting, riding a bicycle and playing basketball," the news agency announced.
Xiu Yunfang, deputy director of the facility, added: "She once brought us joy here, and we wish to leave the fragrance here for her."
Basi was born in a valley in the western province of Sichuan in 1980 and was rescued after villagers found her falling into an icy river. She was brought to Straits Giant Panda Research and Exchange Center when she was 4 and lived there until she died, the Telegraph reported.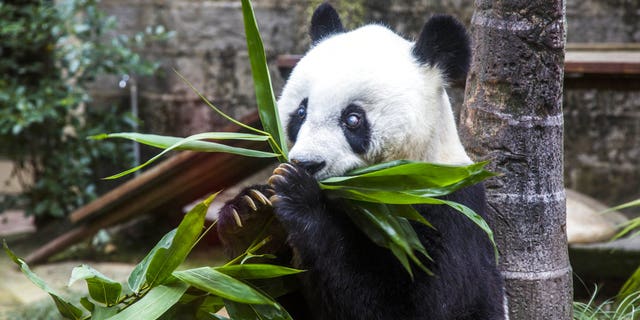 The panda attracted millions of people when she was brought to San Diego in 1987 and accompanied panda Yuan Yuan for 200 days. She also became the model for the mascot of the 11th Asian Games, held in Beijing in 1990.
Basi outlived most of her panda companions by nearly two decades. Most giant pandas live an average of 20 years, but those in captivity are able to survive longer because they can be treated for health issues. Basi lived her life without giving birth to cubs.
The rare giant pandas are China's unofficial national mascot and live mainly in Sichuan's bamboo-covered mountains. An estimated 1,864 exist in the wild, where they are threatened chiefly with habitat loss, and around 420 others live in captivity in zoos and reserves, the majority within China.
A special home for older pandas have also be created in Sichuan to help the animals suffering from health ailments, providing them customized diets and exercise to extend their lifespan.
The Associated Press contributed to this report.