World's last undersea lab could be shut down for good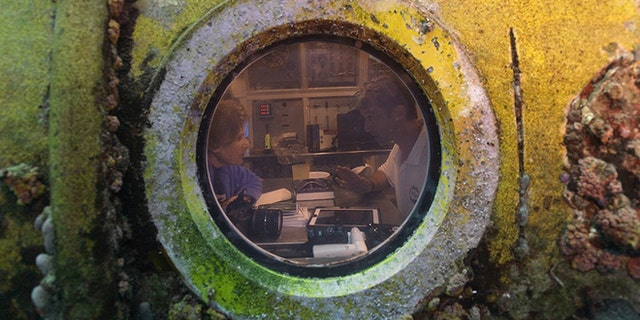 NEWYou can now listen to Fox News articles!
The world's last underwater research laboratory could be shut down for good, lacking a few million dollars in federal funding.
The Aquarius Reef Base -- part of the National Undersea Research Program, a deep-water study program run by the National Oceanic and Atmospheric Agency (NOAA) for the past 20 years -- has provided a unique and invaluable environment for everything from marine biology research to the testing of new technologies. Recently, the base even hosted astronauts simulating an asteroid mission, the lab's 16th collaboration with NASA.
The lab needs about $3 million per year. But Given budgetary issues and the challenges science programs have faced, all of this could be coming to an end.
"While we are grateful for the advances that NURP science has contributed, the current fiscal climate has required NOAA and all agencies to make some very tough budgetary choices," a NOAA spokesman said in a statement. "As such, the fiscal year 2013 budget request proposes to terminate NURP funding."
[pullquote]
Built in 1986 by the federal government, the base is located 60 feet below the surface at the base of a coral reef within the Florida Keys National Marine Sanctuary, an ideal site for scientific observation, said Mark Patterson, a professor of marine science at the College of William & Mary.
"Coral reefs are the most diverse ecosystems in the ocean and may also have the highest biodiversity of perhaps any habitat on the planet, certainly equal to the rainforest if not exceeding it," Patterson told the Huffington Post.
Also invaluable is the gift of time.
"Typically, our divers stay 10 days [and] make excursions out on the reef for about nine hours down to 95 feet," program director Thomas Potts told NPR. "So we get about ... 10 times the productivity over diving from the surface."
Beyond marine research, NASA has long used to underwater lab to recreate the weightlessness of space. Recently, a team of astronauts descended the waters for a special dress rehearsal, a mock asteroid mission on the ocean floor.
"It's been an incredibly realistic mission, yes, absolutely," ESA astronaut Tim Peake said on NASA TV. "I don't think you can beat Aquarius, and what we've been doing down here, as far as a space analogue is concerned."
Now Aquarius is fighting for its very existence. Along with other supports, Potts is hoping the base can be saved. An independent foundation is now raising money to help meet the lab's $3 million annual budget.