Why we'll see more lightning in coming years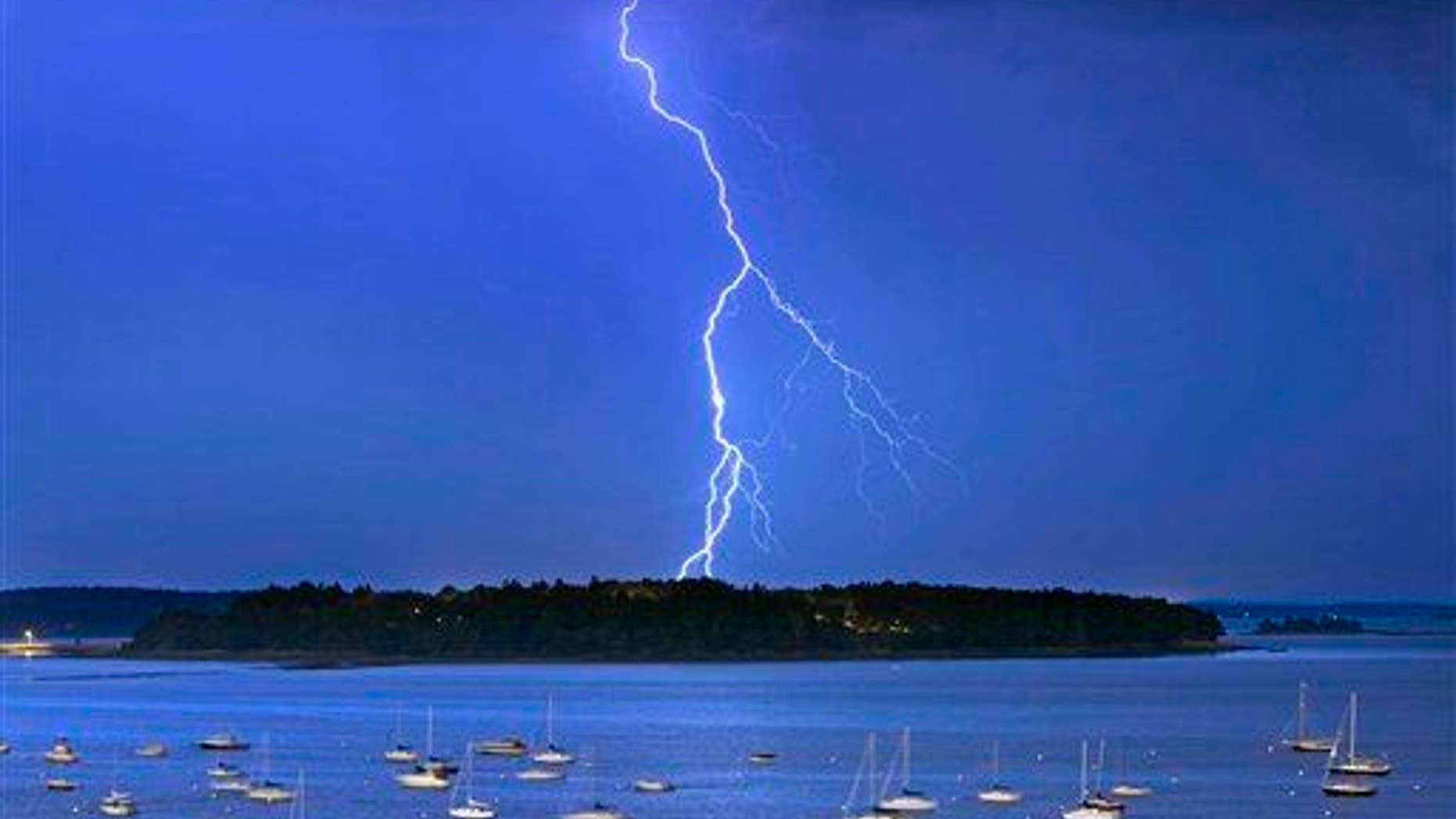 The US and China are working together to temper greenhouse-gas emissions, which could come in handy now that scientists are saying climate change might cause something else down the road: more lightning strikes.
A study in Science says lightning frequency in the continental US could spike by more than 12% for every degree Celsius of global warming, Mother Jones reports.
That could lead to a 50% increase over the next 100 years or so, National Geographic reports—or, as Mother Jones estimates it, three strikes for every two strikes now.
The general reason, among more specific ones: As the air warms, it's able to retain more moisture—and moisture is conducive to lighting. The chance of getting struck by lightning isn't that high to begin with: The National Weather Service says the odds of a person being struck in a given year is 1 in 1,900,000.
But more worrisome is the potential increase in wildfires, researchers say. Lightning sets off about half of the wildfires in the continental US, says David Romps, the study's lead author—in August, lightning strikes were responsible for 34 California wildfires over just one weekend, the Los Angeles Times reported at the time.
There would be some benefit to more strikes, however: Although more lightning makes more ozone, it also makes nitrogen oxide compounds, which effectively reduce methane in our atmosphere, Romps notes.
(We might also be able to blame the sun for lightning strikes.)
This article originally appeared on Newser: Expect More Lightning in Coming Years
More From Newser