Webcam tracks 3-month-old polar bear's development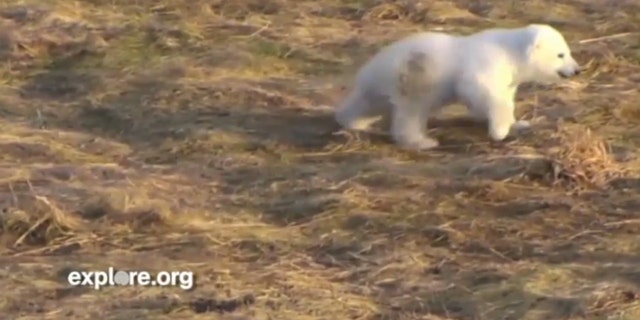 NEWYou can now listen to Fox News articles!
HELENA, Montana – Advocacy groups have set up a webcam to let viewers worldwide follow the development of a three-month-old polar bear cub in a Danish wildlife park.
The camera by Bozeman-based Polar Bears International, the Scandinavian Wildlife Park and The Annenberg Foundation's explore.org went live Monday to coincide with International Polar Bear Day.
The camera streams for two hours each day, between 9 a.m. and 11 a.m. EST (1200 GMT and 1500 GMT), the time when Siku romps around outside near a pond in the nearly 280,000 square-foot park.
Siku, which means "sea ice" in Inupiat, was born Nov. 22. The park is raising Siku because his mother does not produce milk.
Polar Bears International president Robert Buchanan says the project is meant to inspire people to care about polar bears and the Arctic.