Webcam Catches Tourists Walking Dangerously Close to Old Faithful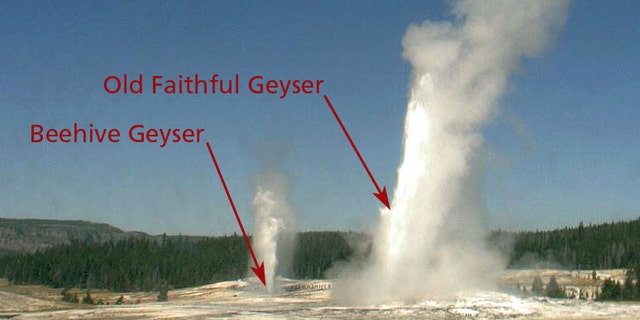 NEWYou can now listen to Fox News articles!
Yellowstone National Park rangers say they've handed out $125 tickets to three people after someone watching by webcam saw tourists walking dangerously close to the iconic Old Faithful geyser.
Someone from Wisconsin called rangers to report the errant tourists Wednesday. A park ranger found about 30 people standing around the geyser's cone taking pictures.
Venturing off boardwalks in Yellowstone is extremely dangerous. Only a thin crust of soil covers boiling-hot water in places. Hot water has severely burned several people in Yellowstone over the years.
Standing near Old Faithful is doubly dangerous. Old Faithful erupts with scalding blasts of 204-degree (96-Celsius) water. The eruptions occur every hour or two -- less predictable than the geyser's name suggests.
Rangers cited the tour group leader, bus driver and a tour member.