Watch this glacier shimmy and shake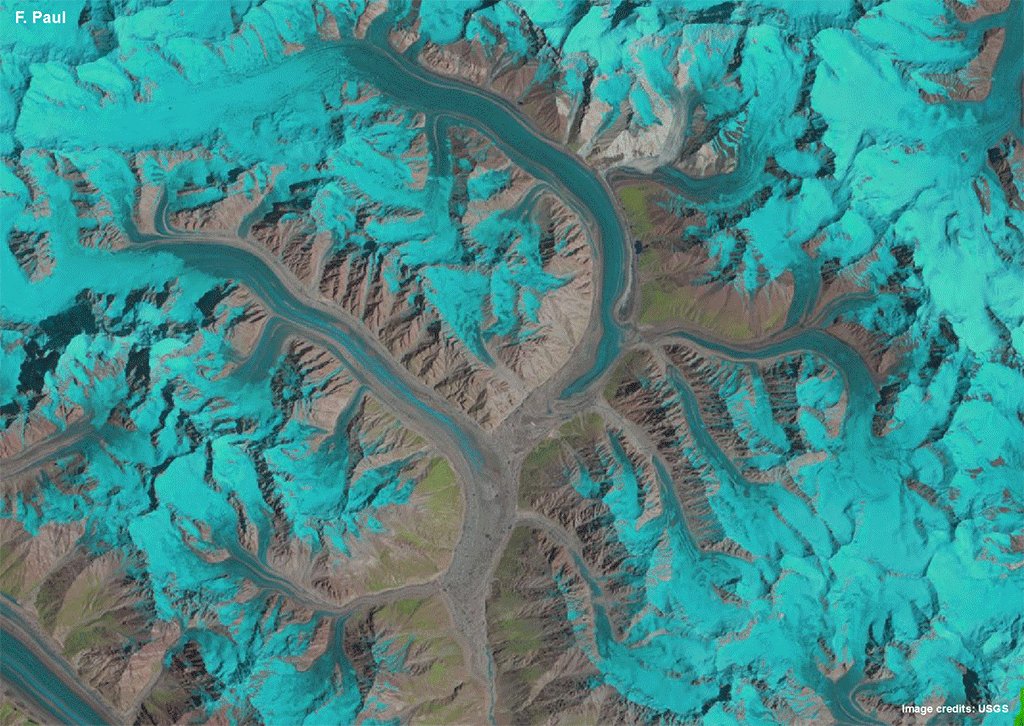 As scientists study climate change, one of the areas of greatest interest is the ebb and flow of mountain glaciers.
This animation reveals changes of one glacier in Asia over a much longer time and at a larger scale than ever before. Compressing 25 years of satellite images into just one second, the animation speeds up glacier movement in the Karakoram mountain range by some 800 million times.
Related: On Antarctica, scientists find glaciers melting at an accelerating pace, threatening havoc
"From a scientific point of view, the key motivation for this research was to understand the highly variable behavior of the glaciers in the Karakoram," Frank Paul, a glaciologist at the University of Zurich in Switzerland whose study on the glacier appeared in The Cryosphere journal, said in a statement.
"We have known about this for over 50 years, but still have a very limited scientific understanding of what is going on there," he said. "The animations are a very practical way to get a better overview and follow the changes through time."
Paul used images from 1990 to 2015 captured by three different Landsat satellites to create time-lapse sequences of four regions in the central Karakoram: Baltoro, Panmah, Skamri–Sarpo Laggo and Shaksgam.
Related: Officials: High temperatures melt glacier, flood Central Asian city of Almaty in Kazakhstan
This mountain range is home to some of the highest peaks in the world, including the famous K2.
Scientists can use daily photographs to monitor glacier fronts, but they only show changes over a few days to a few years and only for a small part of the glacier. So, satellites are the only realistic means of observing changes systematically over a long period of time, particularly in remote regions such as this mountain range.
In the case of the Karakoram glacier, the animation shows they are actually not retreating, but are advancing or surging and flowing into each other. Paul used 7–15 false-color satellite images for each animated gif, with glaciers shown in light blue to cyan, clouds in white, water in dark blue, vegetation in green and bare terrain in pink to brown.
Related: In climate bid, Obama stares down melting Alaska glacier
"I like the idea of applying an old-school and very simple file format, along with freely available software, to do something that is difficult to achieve with other formats or commercial software," he said.