Wallis Simpson and King Edward VIII's personal items up for auction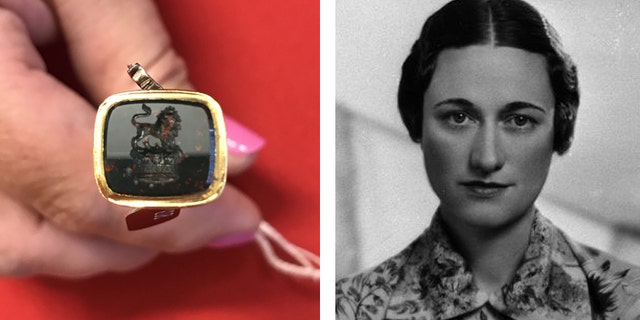 Personal items including a Cartier watch and an ornate gold pencil holder that once belonged to Wallis Simpson and King Edward VIII are up for auction in the U.K. on Saturday.

The artifacts offer a fascinating glimpse into the life of the controversial couple. The king abdicated the British throne in 1936 in order to marry Simpson, an American divorcee. The couple subsequently became the Duke and Duchess of Windsor.
The items were initially sold at a Sotheby's auction titled "Jewels of the Duchess of Windsor" in Geneva, Switzerland, in 1987, the year after Simpson's death.
NEVER-BEFORE-SEEN WINSTON CHURCHILL WWII PHOTOS SURFACE
An onyx Cartier pocket watch that was given to the king in Easter 1936 during his brief 236-day reign is part of Saturday's auction by Henry Aldridge & Son. "It's a tangible gift from the most controversial love story of the 20th century," explained auctioneer Andrew Aldridge.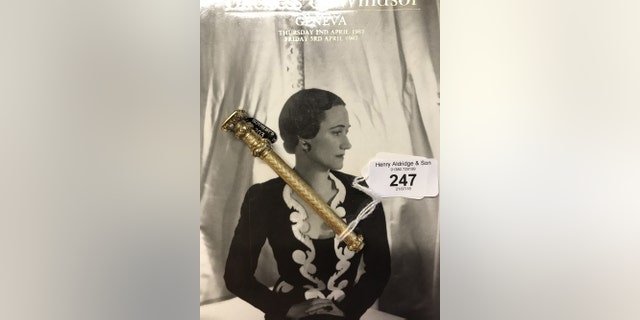 The watch, which comes with a suede Cartier pouchette, has a pre-sale estimate of $32,826 to $39,391.
An 18 ct. gold hallmarked pencil holder and a gold pocket magnifying glass engraved with the letter "E" are also up for auction. The items each have a pre-sale estimate of $6,565 to $9,191.
LONG-HIDDEN WINSTON CHURCHILL ESSAY ON ALIENS SURFACES
Saturday's auction at Devizes in Wiltshire also includes never-before-seen wartime pictures of Winston Churchill.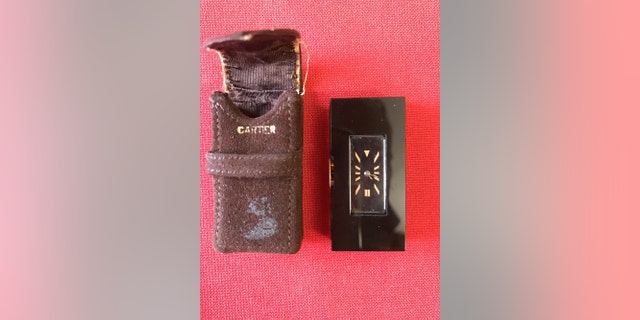 The two photos of Churchill are part of a fascinating album of photographs taken by George Lee, who was serving in the Royal Air Force. In the photos, the British Prime Minister can be seen with troops at Airfield B3, which was only about 3 miles from Gold Beach, one of the five D-Day landing sites.
The pictures were taken on July 23, 1944, just a few weeks after D-Day, which was on June 6, 1944.
The lot has a pre-sale estimate of $5,287 to $7,930.
Follow James Rogers on Twitter @jamesjrogers