Virgin Galactic will launch satellites from a Boeing 747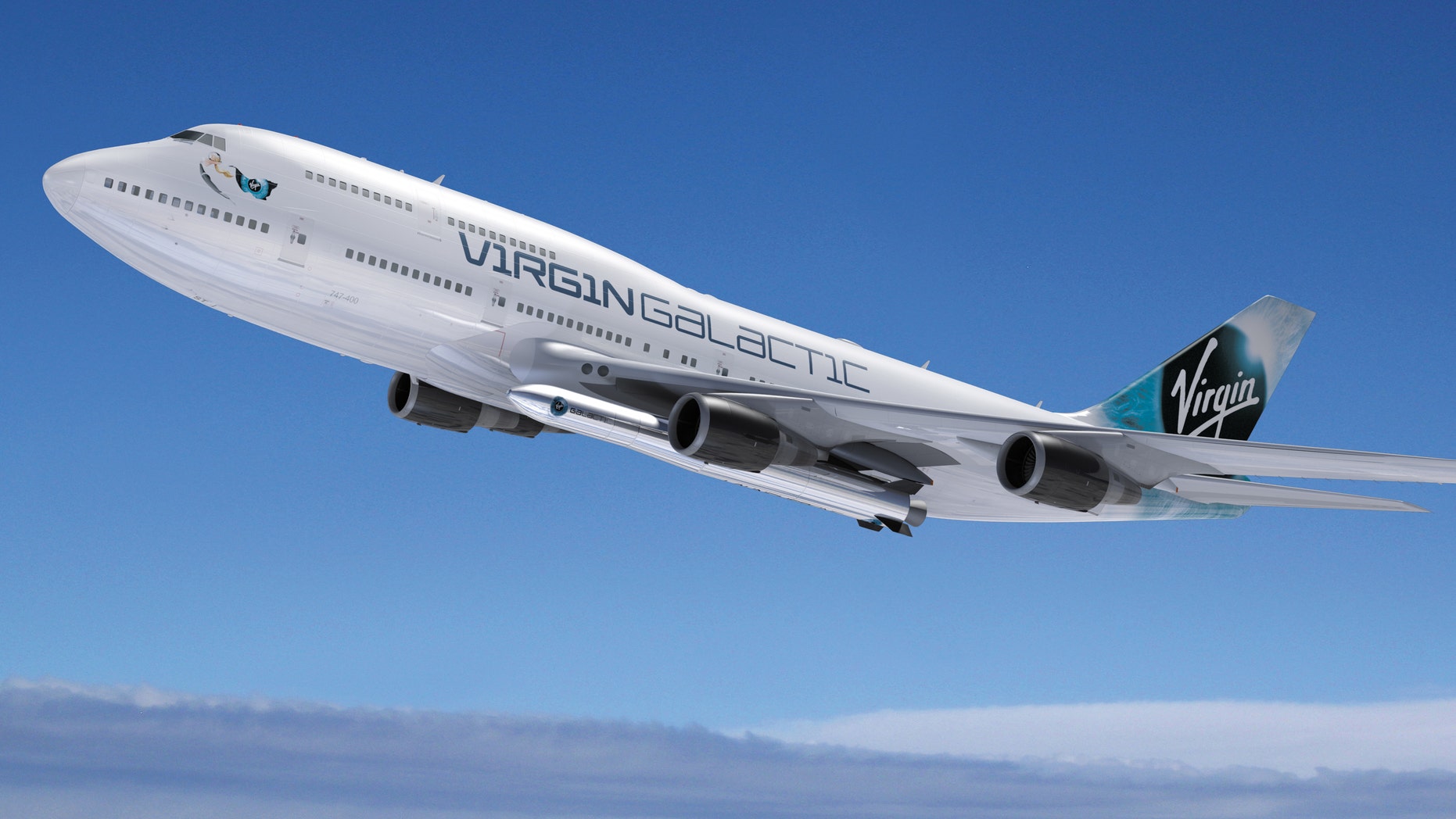 Virgin Galactic has announced an ambitious plan to launch satellites from a Boeing 747.
The former Virgin Atlantic Boeing 747-400 jet, dubbed 'Cosmic Girl,' will provide a high-altitude launch platform for satellites via the company's LauncherOne rocket.
The rocket will be mounted under the aircraft's left wing, adjacent to a position that was used by other 747s to ferry a fifth engine, according to Virgin Galactic.
Related: Blue Origin makes historic reusable rocket landing in epic test flight
"Air launch enables us to provide rapid, responsive service to our satellite customers on a schedule set by their business and operational needs, rather than the constraints of national launch ranges," said Virgin Galactic CEO George Whitesides, in a statement released Thursday. "Selecting the 747 airframe provides a dedicated platform that gives us the capacity to substantially increase our payload to orbit without increasing our prices."
Virgin Galactic has been working hard to boost the performance of LauncherOne. In September the company doubled LauncherOne's Sun-synchronous orbit payload capacity to 441 pounds for a price below $10 million. The launch system can handle payloads of more than 882 pounds for other orbits, according to the commercial spaceline.
Related: SpaceX may try land-based rocket landing this month, NASA official says
"The Boeing 747 has a very special place in my heart: we began service on my first airline, Virgin Atlantic, with just one leased 747," said Virgin Galactic founder Richard Branson, in the company's statement. "I never imagined that today one of our 747s would get a second chance and help open access to space. I'm absolutely thrilled that Cosmic Girl can stay in the Virgin family — and truly live up to her name!"
The company has not yet revealed when the first commercial mission using LauncherOne will take place.
Related: Bad weather forces NASA to delay Cygnus spacecraft launch
Virgin Galactic will face stiff competition from private space specialists SpaceX and Orbital ATK. Earlier this year Orbital ATK celebrated the 25th anniversary of the first flight of its Pegasus air-launched rocket. Recent missions carried out by the air-launched booster include the launch of NASA's NuSTAR astrophysics satellite in 2012 and IRIS heliophysics spacecraft in 2013. The rocket is also scheduled to launch more satellites into orbit in 2016 and 2017, according to Orbital ATK.
Cosmic Girl is a separate project to Virgin Galactic's suborbital space tourism efforts. In its statement, the company confirmed that its WhiteKnightTwo carrier aircraft will remain the 'mothership' for its rocket-powered SpaceShipTwo tourist craft.
A SpaceShipTwo test flight ended in tragedy last year when the craft broke up over the Mojave Desert, killing one of the two pilots aboard and seriously injuring the other. Earlier this year the National Transportation Safety Board reported that a combination of human error and inadequate safety measures caused the breakup and crash.