USS Lexington discovered by billionaire Paul Allen's crew 76 years after WWII sinking
Billionaire Paul Allen, the Microsoft co-founder and Seattle Seahawks owner, has made another huge nautical find: the USS Lexington, which was lost at the Battle of Coral Sea 76 years ago.
The fleet aircraft carrier, the first to be sunk by opposing carrier aircraft in World War II, was found near Australia below Coral Sea in a remarkably well-preserved condition, news.com.au reported.
The expedition crew of Allen's personal research ship R/V Petrel found the missing Lexington two miles below and about 500 miles off the eastern coast of Australia, according to USNI News.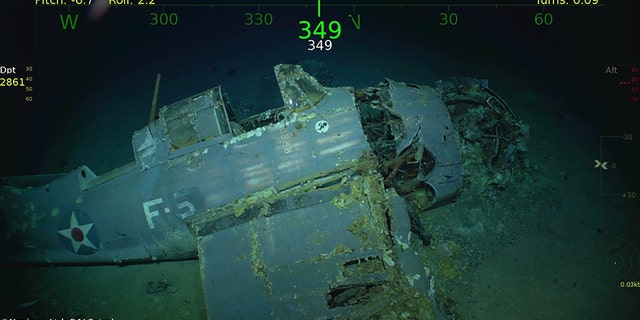 "To pay tribute to the USS Lexington and the brave men that served on her is an honor," Paul Allen said on his website. "As Americans, all of us owe a debt of gratitude to everyone who served and who continue to serve our country for their courage, persistence and sacrifice."
As the Lexington was struck by multiple Japanese torpedoes and bombs on May 8, 1942, more than 200 Lexington sailors were killed in the fight, and nearby U.S. ships rescued 2,770 of the carrier's remaining sailors, according to the Navy Times.
Once evacuated, the ship, affectionately known as "Lady Lex," was torpedoed by the USS Phelps to prevent her capture, according to the Navy Times.
Commander of U.S. Pacific Command Adm. Harry B. Harris Jr. told Fox News about his gratitude of the find: "We honor the valor and sacrifice of the 'Lady Lex's' sailors — all, all those Americans who fought in World War II — by continuing to secure the freedoms they won for all of us."
Harris' father was one of the sailors evacuated.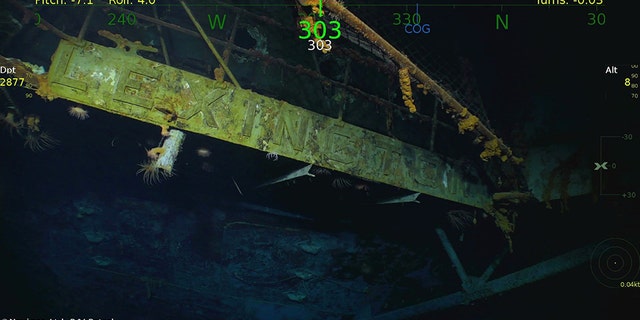 "Our Navy's strength comes from those who have gone before. This is our heritage. Our Navy's strength comes from those who serve now. This is who we are. No one should doubt that today's warriors are ready to fight tonight and win," he told Fox News Monday.
Harris, who oversees 375,000 military personnel and is responsible for threats to the U.S. across 100 million square miles — half of the earth's surface — is currently in Australia "to meet with my counterparts and reinforce our amazing alliance."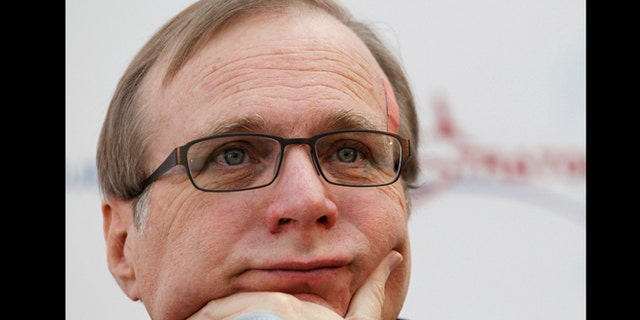 He added: "Alongside our allies, friends and partners, bound together by shared values, the United States is committed to maintaining a free and open Indo-Pacific, which has brought security and economic prosperity to all who live in this critical region."
Fox News' Jennifer Griffin contributed to this report.