Using ink and urine, he secretly recorded the Nazis' horrors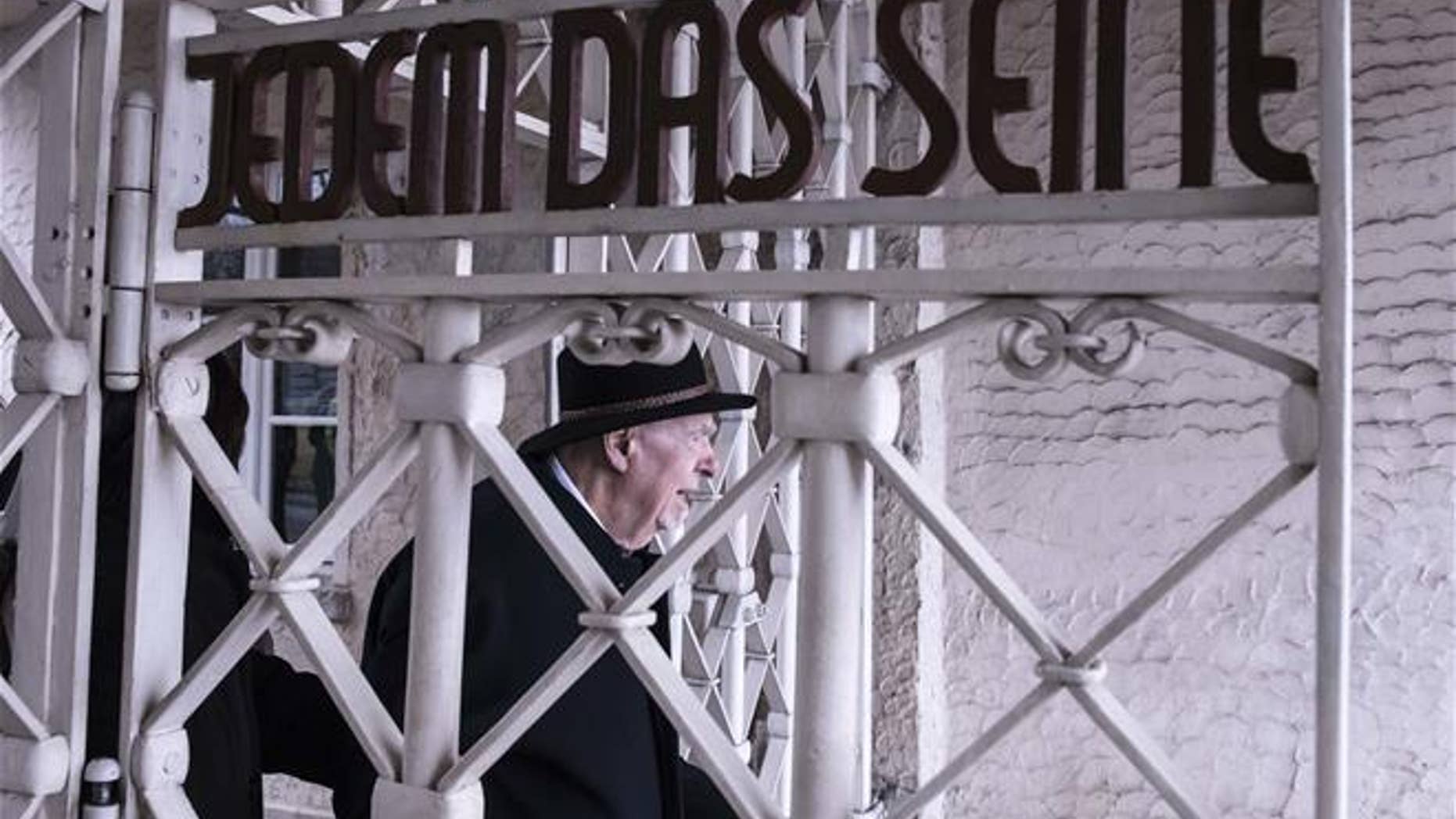 After the Pearl Harbor attack, Anthony Acevedo was determined to defend his homeland — which meant returning to it.
Acevedo was born in 1924 in California to Mexican parents, who were deported 13 years later. He and his siblings went to Mexico, too, and he re-entered the U.S. at age 17 to join the Army.
In October 1944, Acevedo found himself a medic in Europe. Just a few months later, at the Battle of the Bulge, he was captured, and began a journal that would end up being hugely significant, one that's coming back into view in the wake of Acevedo's Feb. 11 death at age 93.
Acevedo was one of 350 "undesirables," U.S. soldiers that included Jews and were sent to the slave labor camp at Buchenwald known as Berga in February 1945, according to CNN.
Half the soldiers sent there didn't make it out alive, and Acevedo journaled every death he observed as well as the horrors experienced there, including his own — like being made to fill the bullet holes left in the heads of dead soldiers with wax to mask the shootings.
He told CNN in 2008 that dandelion leaves were a "gourmet meal" compared to their normal rations: soup cooked from rats and cats, and bread made from sawdust, ground glass and barley.
According to the Press-Enterprise, he weighed just 87 pounds by April 1945. CNN noted that the U.S. didn't recognize the ordeal of the soldiers kept at Berga until Acevedo went public with his story in 2008.
Acevedo donated his diary, which he concealed in his pants and wrote using ink mixed with urine or snow, to the U.S. Holocaust Memorial Museum in 2010.
(This article originally appeared on Newser: Using Ink and Urine, He Secretly Recorded the Nazis' Horrors.)