US lists first bumblebee species as endangered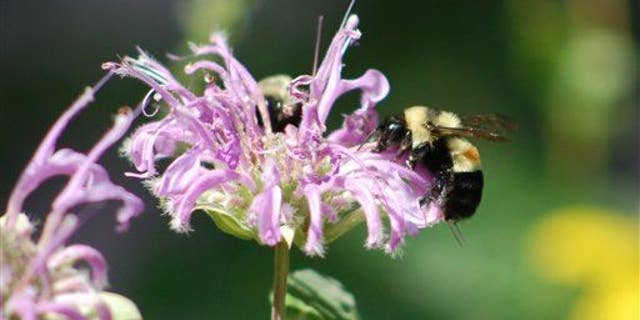 NEWYou can now listen to Fox News articles!
If Nikolai Rimsky-Korsakov had been prescient, he may have named his famous orchestral piece "Plight of the Bumblebee." The rusty patched bumblebee, or Bombus affinis, is now the first US bumblebee placed on the endangered species list, the Guardian reports.
Seven other bees from Hawaii previously made the list, but they weren't bumblebees, reports the New York Times. Per the US Fish and Wildlife Service, the population of the rusty patched bumblebee—which once buzzed happily around 28 different states, DC, and Ontario and Quebec—has plummeted 90% since the late '90s, with pesticides, climate change, and habitat issues among the culprits.
Today, "scattered populations" remain in just 13 states and Ontario, reports the AP. Designating the bee, named for the red blotch on its abdomen, as endangered is likely "the best—and probably last—hope" for it to survive, says an NRDC senior attorney.
Even though wildlife officials say getting onto the endangered list can take years, President Obama has made the rusty patched bumblebee a priority, all part of the administration's "flurry of last-minute efforts to protect the environment and preserve (his) legacy on climate change," per the Times.
It's not a lightly made decision. "Without [pollinators], our forests, parks, meadows, and shrub lands, and the abundant, vibrant life they support, cannot survive, and our crops [would] require laborious, costly pollination by hand," says Tom Melius, a regional FWS director.
The Xerces Society for Invertebrate Conservation notes bumblebees pollinate about one-third of all US crops. Meanwhile, a recovery plan must now be set up for B.
affinis. "Listing the bee as endangered will help us mobilize partners and focus resources on finding ways right now to stop the decline," Melius says, per CNN.
(These bees were taught a special trick.)
This article originally appeared on Newser: US Lists First Bumblebee Species as Endangered