'UFO' Lights Up Brazil Skies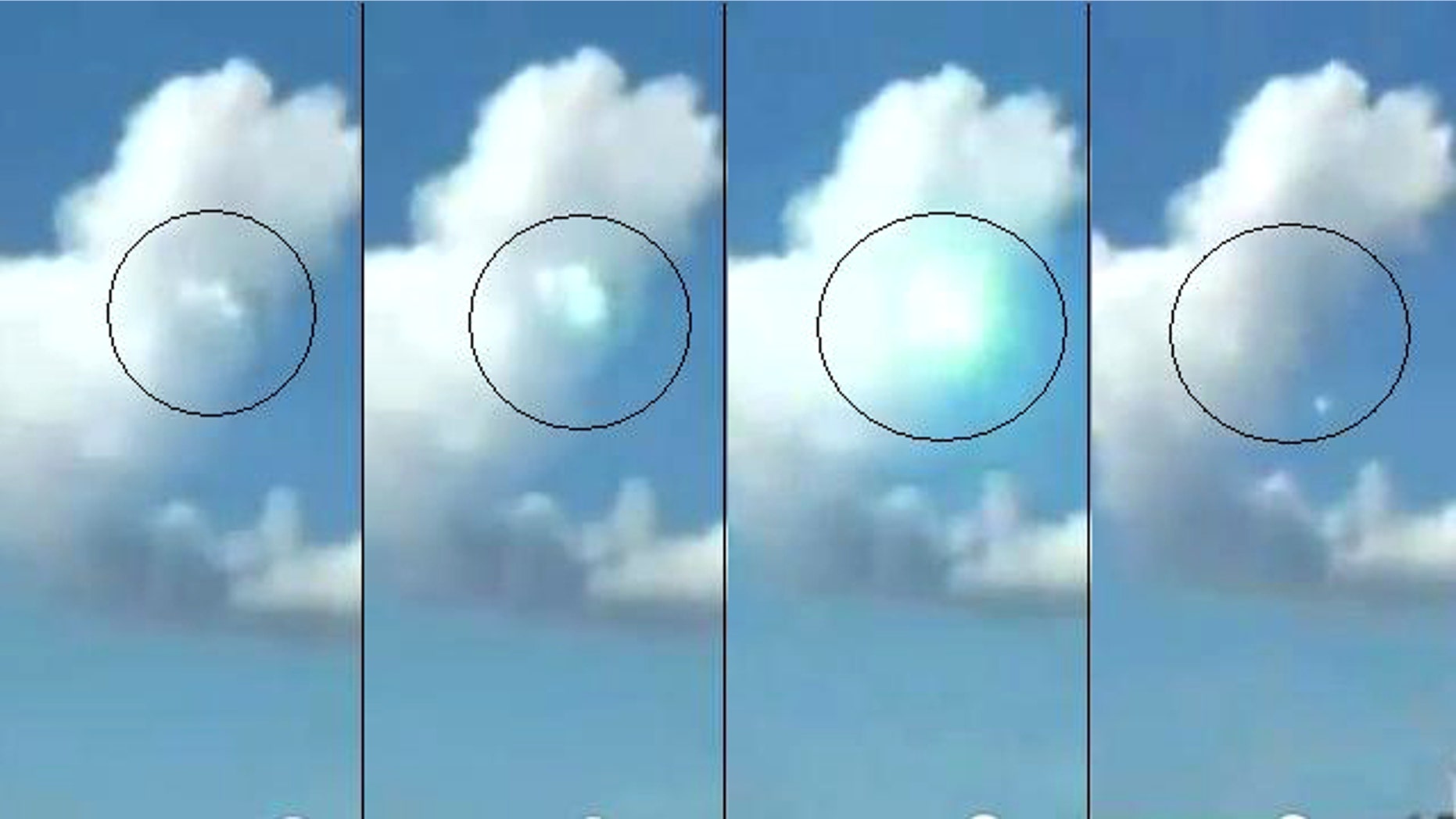 A UFO spied in the skies over Sao Paulo has all of Brazil buzzing.
The amateur footage, shown on Brazilian TV station G1, shows blurry footage of a disc-shaped object hovering in the clouds for a minute or so -- before disappearing in a bright flash of light, followed by a trail of colorful bursts.
But is it an alien visitation, or merely the latest in a storied tradition of forgeries?
G1's anchors explain that two passersby saw the object as they were driving in their car, near the town of Agudos in Sao Paulo state. They hopped out of the car to shoot the video with their handheld camera.
According to the TV station, the cinematographers reported the earth shaking at about the same time the object vanishes in a blast of light, noting that other people reported the earth moving in the same general area.
According to the U.S. Geological Survey's Earthquake Hazards Program, there have been no earthquakes in the area. Chile was rocked by a few earthquakes in recent days, notably a 6.8 magnitude temblor on February 11.
Video-editing expert Philip Cavaca told G1 that the film was a well-made montage -- but a hoax nonetheless.
"It can be seen in one frame," he told the station. "When the truck goes by, you can tell that the UFO was moved, which is un-noticeable to the naked eye," he said. According to Cavaca, by freezing the image you can see the exact frame in which the "UFO" alters.
The station did not reveal the identity of the videographers, but did say that the video was the talk of the town in Sao Paulo.
Watch the UFO video and judge for yourself at G1.globo.com.