U.N. Hires Grad Students to Author Key Climate Report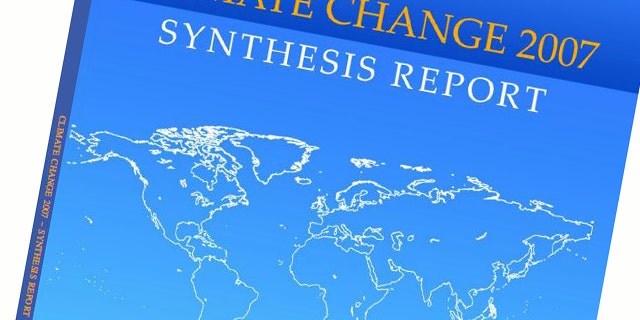 A scathing new expose on the U.N.'s Intergovernmental Panel of Climate Change -- which sets the world's agenda when it comes to the current state of the climate -- claims that its reports have often been written by graduate students with little or no experience in their field of study and whose efforts normally might be barely enough to satisfy grad school requirements.
Grad students often co-author scientific papers to help with the laborious task of writing. Such papers are rarely the cornerstone for trillions of dollars worth of government climate funding, however -- nor do they win Nobel Peace prizes.
"We've been told for the past two decades that 'the Climate Bible' was written by the world's foremost experts," Canadian journalist Donna Laframboise told FoxNews.com. "But the fact is, you are just not qualified without a doctorate. In academia you aren't even on the radar at that point."
The IPCC insists that the lead authors of individual sections of its climate report are indeed the pre-eminent experts in their field.
"These authors are nominated by governments and selected based on expertise," a spokesman told FoxNews.com. "Author teams on IPCC chapters are a mix of individuals who have excelled in their fields of specialism."
Released this month, Laframboise's book "The Delinquent Teenager Who Was Mistaken for the World's Top Climate Expert" calls that into question. The book names nearly half a dozen lead authors involved in the IPCC's reports over the years who were barely out of college when tapped to author the final word on the effects of climate change:
* One lead author of the 2001 edition was a trainee at the Munich Reinsurance Company in 2000 and lacked a master's degree while on the panel. He did not earn a Ph.D. until ten years later.
* Another lead author in 1994 earned his master's only two years earlier and had his first academic paper published in 1995.
* An Australian academic was an assistant author in 2001 and a lead author in 2007 -- despite not earning her Ph.D. until 2009.
* Dutch geography professor Richard Klein has been a lead author for six IPCC reports and in 1997 became a coordinating lead author. He was promoted to the panel's most senior role while he was 28 years old -- six years prior to completing his PhD.
Laframboise claims in the book that "neither [Klein's] youth nor his thin academic credentials prevented the IPCC from regarding him as one of the world's top experts."
Klein confirmed in an email to FoxNews.com that he had not yet turned 25 when he was selected to author a portion of the report that would shape the world's climate policy.
"I am happy to leave it to others to reflect on the fact that I was 24 when I was lead author of an IPCC chapter for the first time, and that it was two years after I did a three-month work placement at Greenpeace," Dr. Klein wrote.
Aaron Huertas, spokesman for the Union of Concerned Scientists, told FoxNews.com that age is irrelevant and shouldn't impact the conclusions of the major scientific work.
"Attacking scientists based on their age instead of their work is misleading and more than a little offensive to younger researchers," Huertas said. "The IPCC's materials are thoroughly vetted by many scientists and are open to public comment, too."
At a top-level university, grad students are often employed to help with research guided by a lead researcher with a doctorate degree, Anthony Watts, a meteorologist and notable climate blogger, told FoxNews.com.
"But when research is done in a college situation, the scientists work closely with the grad students and then the findings are sent to a peer review where it is checked for accuracy and revised. In the IPCC, that whole process is skipped, leading to possible flaws," he said.
Regardless, scientists agree about climate change, Huertas argued.
"What we can't do is bury our heads in the sand or be distracted by attacks on scientists," he said.
Laframboise uncovered this information thanks to a team of citizen auditors her climate-blog NoConsensus.org recruited last year to assess the U.N.'s most recent climate-change report, following revelations of sloppy syntax and factual errors, such as claims that Himalayan glaciers were on the verge of vanishing or the rain forest was endangered by global warming.
She hopes her book will bring about change in public attitudes.
"We've been told that [the IPCC] is a responsible business man in a three-piece suit, but it turns out it's a sloppily dressed teenager -- a spoiled brat that can't be trusted," she said.