Two horses found dead, third suffering from starvation on Indiana property, police say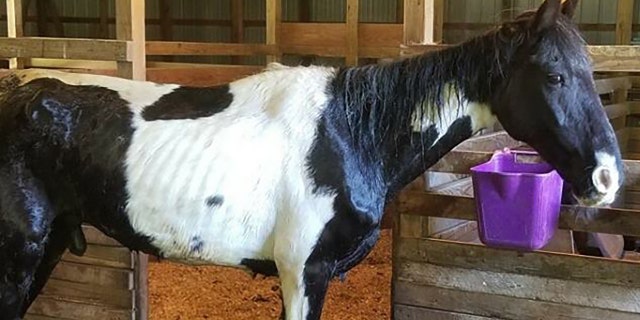 Two horse carcasses and a third severely malnourished horse that survived by apparently eating dirt and wood were discovered on private property after police in Indiana responded to a tip last week, authorities said.
Monroe County deputies found two dead horses in different states of decomposition still inside their stalls, FOX59 Indianapolis reported. Their precise cause of death may be impossible to determine, officials said.
"There was grazing ability outside the barn. However, they were left to languish within their stalls from what it appears to be," Sheriff Brad Swain told the station.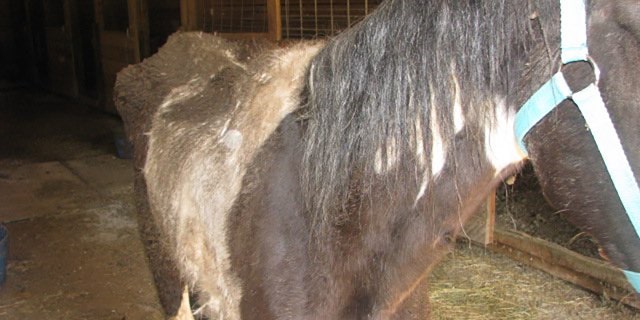 Swain said a third horse, whom officers named Jake, was found alive in a separate stall. Blood work showed starvation had withered the horse to its bones and a stool sample determined its diet consisted of only dirt and wood.
Police believe a 62-year-old man who lives on the property — and has years of experience training horses — was acting as their caretaker. They said it was unclear if he also owned the horses.
The man claimed the horses were ill and veterinarians were consulted, the station reported.
The emaciated horse was seized and arrangements were made for its care as the investigation continued, police said. The horse, a gelding, was responding well to treatment and its health was improving as of Wednesday.
No charges have been filed yet. Police suspected neglect and improper disposal of large animal carcasses.
"We have to be thorough, we have to take emotion out of the investigation and we have to ensure a person's rights are observed and that the investigation is a quality investigation," Swain told FOX59.