Treasure Trove! Scores of Mastodon Bones Found in Colorado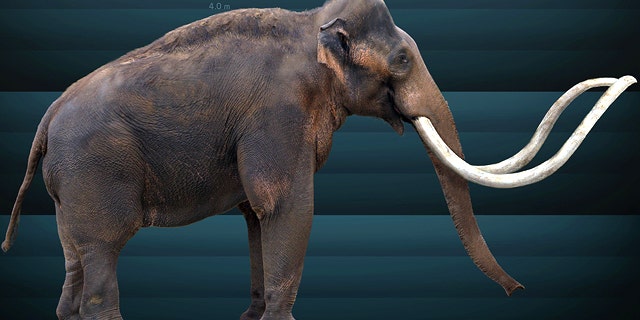 NEWYou can now listen to Fox News articles!
SNOWMASS VILLAGE, Colo. – Crews excavating a site in western Colorado where the remains of ancient animals have been found say they've unearthed the bones of at least three mastodons and one juvenile Columbian mammoth.
Representatives from the Denver Museum of Nature and Science will talk Friday about the progress of the dig in Snowmass Village. They'll outline the scientific significance of the discoveries and the next steps in the project.
The Columbian mammoth is a different species than the more famous woolly mammoths, which has never been found in Colorado, the museum noted in a statement on its site.
At the dig site, crews worked yesterday to complete excavation of a large tusk, cleared sediment away from a large skull, and excavated ribs and other bones from the mastadon.
Museum officials say they have also found a bone from an ancient bison, which was about 25 percent bigger than modern bison.
Workers on expansion of a reservoir near Snowmass Village unearthed the first mammoth bones last month.
It's not the first time mammoths have been found in Colorado.
In 1932 and 1933, more than a dozen mammoths and a dozen spear points were found near Greeley. The bones of five mammoths were found in 1961 and 1962 near Littleton, including one that was more than 13,000 years old.
Steve Holen, the museum's archaeology curator, said the dig could continue for two or three weeks or even longer.
"We could be here until the snow drives us out," he said.