Today's sperm whales all descended from one 'Eve'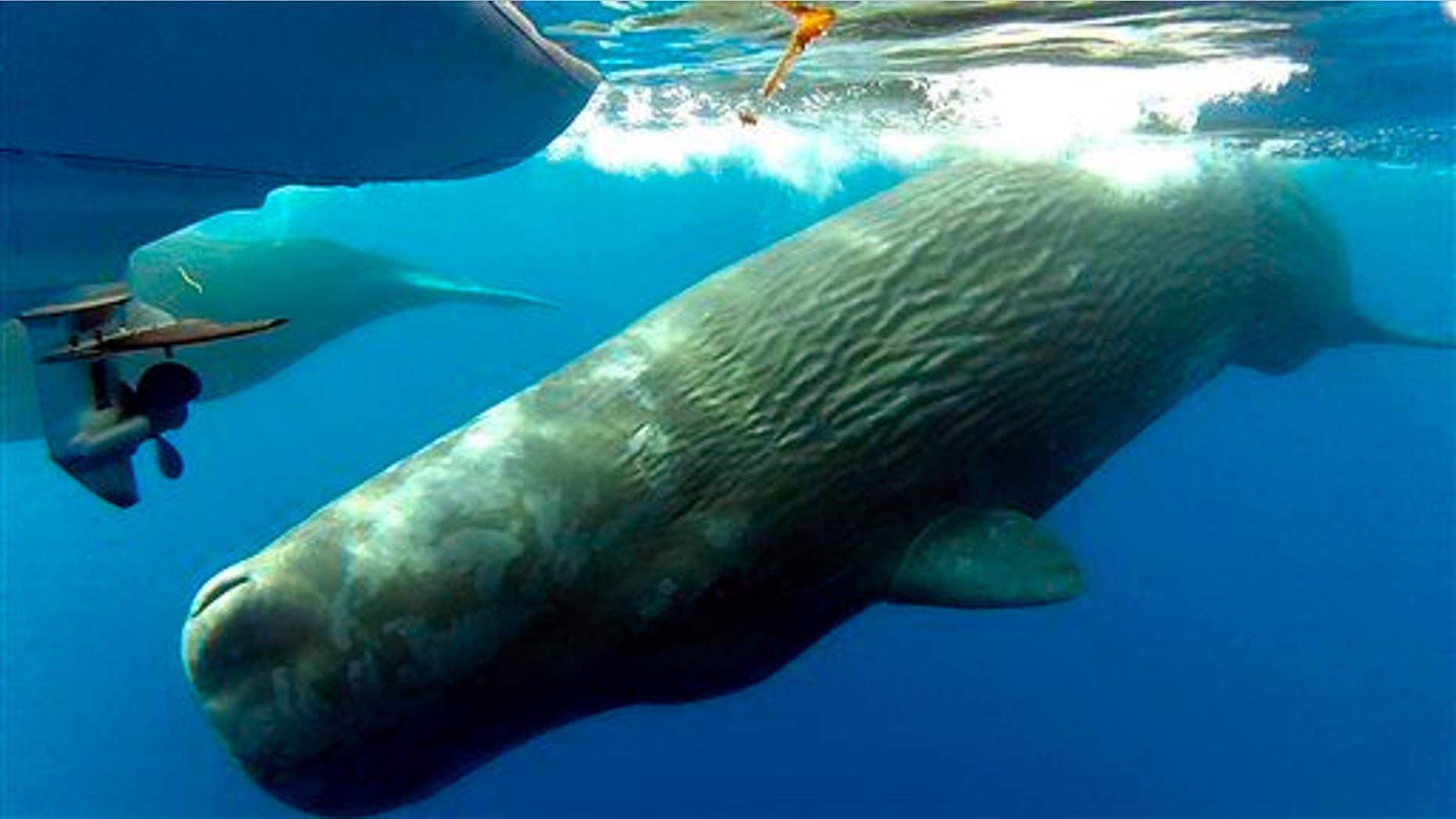 While investigating samples of toxic levels of heavy metals found in sperm whales, researchers stumbled upon a surprising discovery: All of today's sperm whales appear to have descended from the same female, reports Hakai magazine.
They've named her Eve and say she lived between 10,000 and 80,000 years ago. In the journal Molecular Ecology, the researchers explain that the genetic diversity of the whales, one of the planet's largest animals, turns out to be even lower than previously thought.
The key was locked away in the species' mitochondrial DNA, a type of DNA passed down through the generations from mothers, not fathers. Conducting genetic tests on 542 samples collected over the past six years by Ocean Alliance and comparing them to another 1,000 whales analyzed in the past 15 years, they found that a single female whale left her thumbprint on all of them.
Which doesn't quite make sense given that mothers tend to dominate certain areas without moving around, so the spread of one set of genes across the globe would be unusual.
Somewhere along the line one mother whale and her descendants were able to out-compete all other females alive at the time—perhaps there was a sudden global population decline, or female whale behavior was dramatically different then—and their genetic lineage took off.
One drawback is that this lack of diversity makes the whales more susceptible to things such as climate change, notes Smithsonian, suggesting that "today's moms will need to get out more for the sake of their species." (Check out what one diver was sprayed with when encountering a diving sperm whale.)
This article originally appeared on Newser: Today's Sperm Whales Descended From One 'Eve'