Titanic survivor's locker keys surface, set for auction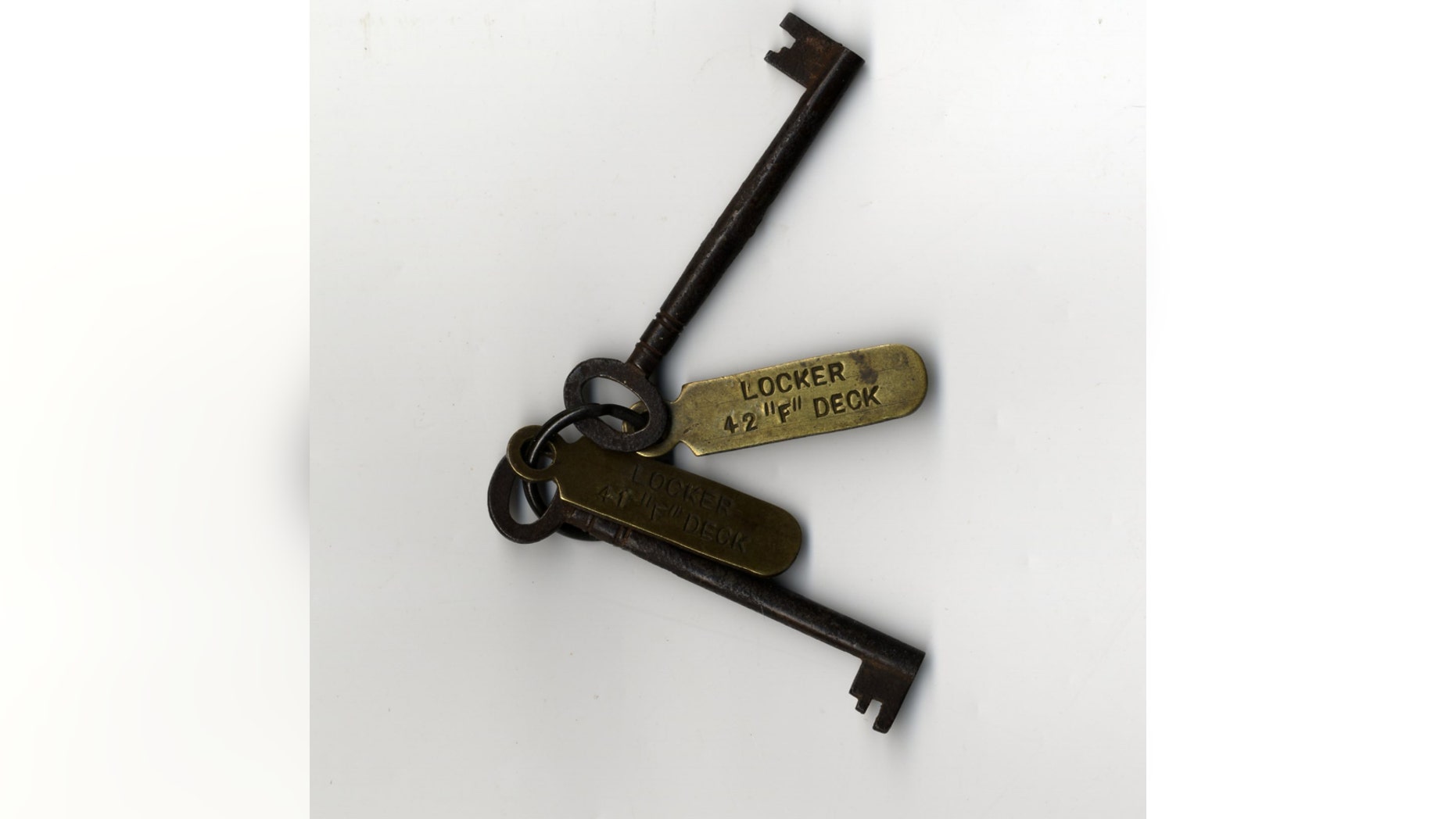 A pair of locker keys that belonged to the last surviving member of Titanic's crew will be auctioned in the U.K. on Saturday.
The keys belonged to Sidney Daniels, a third class steward and member of the doomed liner's victualing crew. "These were in Mr Daniels's pocket during his escape and subsequent rescue," Henry Aldridge & Son auctioneer Andrew Aldridge told Fox News, via email. "These keys are exceptional as they are the only known examples belonging to concurrent lockers."
Each key has a matching brass tag stamped locker 41 F Deck and locker 42 F Deck on a single ring.
DID THIS ICEBERG SINK THE TITANIC?
Titanic hit an iceberg at 11:40 p.m. ship's time on April 14, 1912 and sank just over two hours later with the loss of more than 1,500 lives.
After helping women and children into lifeboats Daniels swam away from the sinking ship before reaching an upturned lifeboat. He was eventually taken on board the rescue ship Carpathia, according to Encyclopedia Titanica.
Daniels died in 1983 at the age of 89.
SAILING TO DISASTER: RARE TITANIC PHOTOS UP FOR AUCTION
The lot, which is being sold by a descendent of Daniels, has a pre-sale estimate of $65,772 to $78,927.
Other artifacts up for auction this weekend include two original unpublished photographs of Titanic departing on her ill-fated maiden voyage and an extremely rare sea-stained letter recovered from the body of a Titanic victim.
TRAGIC TITANIC LETTER SURFACES: VICTIM'S SEA-STAINED NOTE UP FOR AUCTION
A number of artifacts from the doomed ship were auctioned in the U.K. last year, with the sextant used by the captain of rescue ship Carpathia selling for just under $97,000. Three photos and a handwritten note detailing the grisly discovery of Titanic's last lifeboat were sold for $6,800.
Follow James Rogers on Twitter @jamesjrogers