The original Alamo may have been found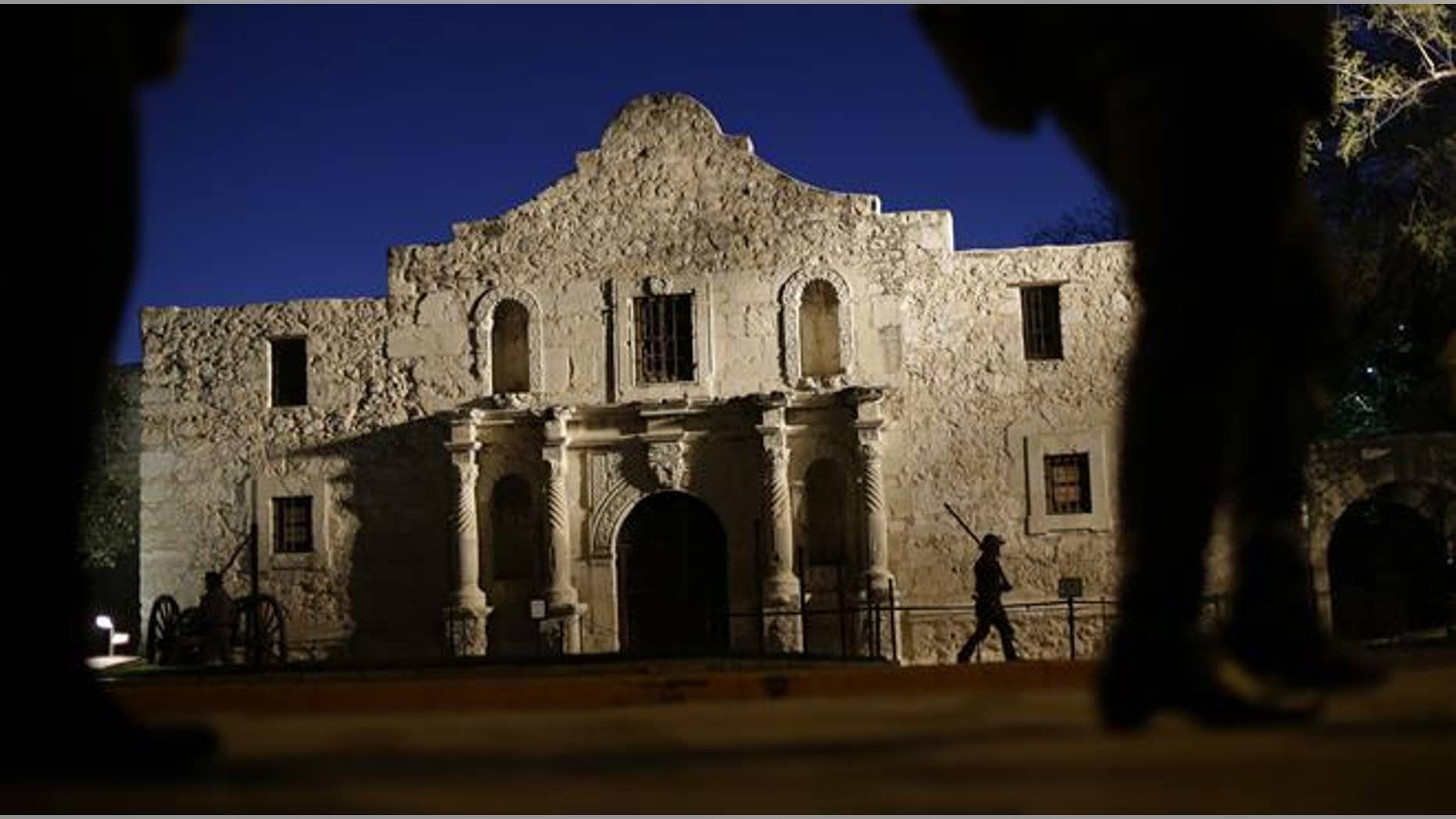 Bet you don't remember the original Alamo. When the World Heritage site we know as the Alamo opened in San Antonio as the Mission San Antonio de Valero, it wasn't the first iteration of the mission.
Archeologists now think it was initially founded at a different site in 1718, then moved about a mile away from 1719 until 1724, when a hurricane forced the mission to move a final time.
And the researchers also believe that the earliest Alamo predecessor has been found. A three-year investigation at a parking lot, field, and courtyard owned by San Antonio's Christopher Columbus Italian Society has turned up artifacts that link the site to the mission, including pottery fragments, beads, hand-made nails, stone flakes, gun flints, colonial glass, and a grinding stone possibly dating to the early 18th century, reports the San Antonio Express-News.
More From Newser:
People Have Killed to Get Their Hands on This Fish
Some artifacts were even lying visible on the ground. "I looked down and started seeing the metal and I literally, really, I just had to sit down on the ground because I was like, 'This is too incredible,'" archaeologist Kay Hindes tells News 4 San Antonio.
Topography and written records also suggest the original mission was located in the vicinity of the site. However, archaeologists couldn't definitively prove the site was the original.
"What is missing from the site to confirm it 100% would be shreds of Puebla polychrome or San Luis polychrome, that we know in Texas those types of ceramics are not found on sites that postdate 1725," Hindes tells Texas Public Radio.
But as "the site has been greatly impacted by 300 years worth of occupation and construction," Hindes notes, "the fact that we've found anything is truly miraculous." (This iconic Alamo letter recently returned home.)
This article originally appeared on Newser: 'Truly Miraculous' Find: the Original Alamo?