'The Next MacGyver' winners hope to bring women in STEM to prime-time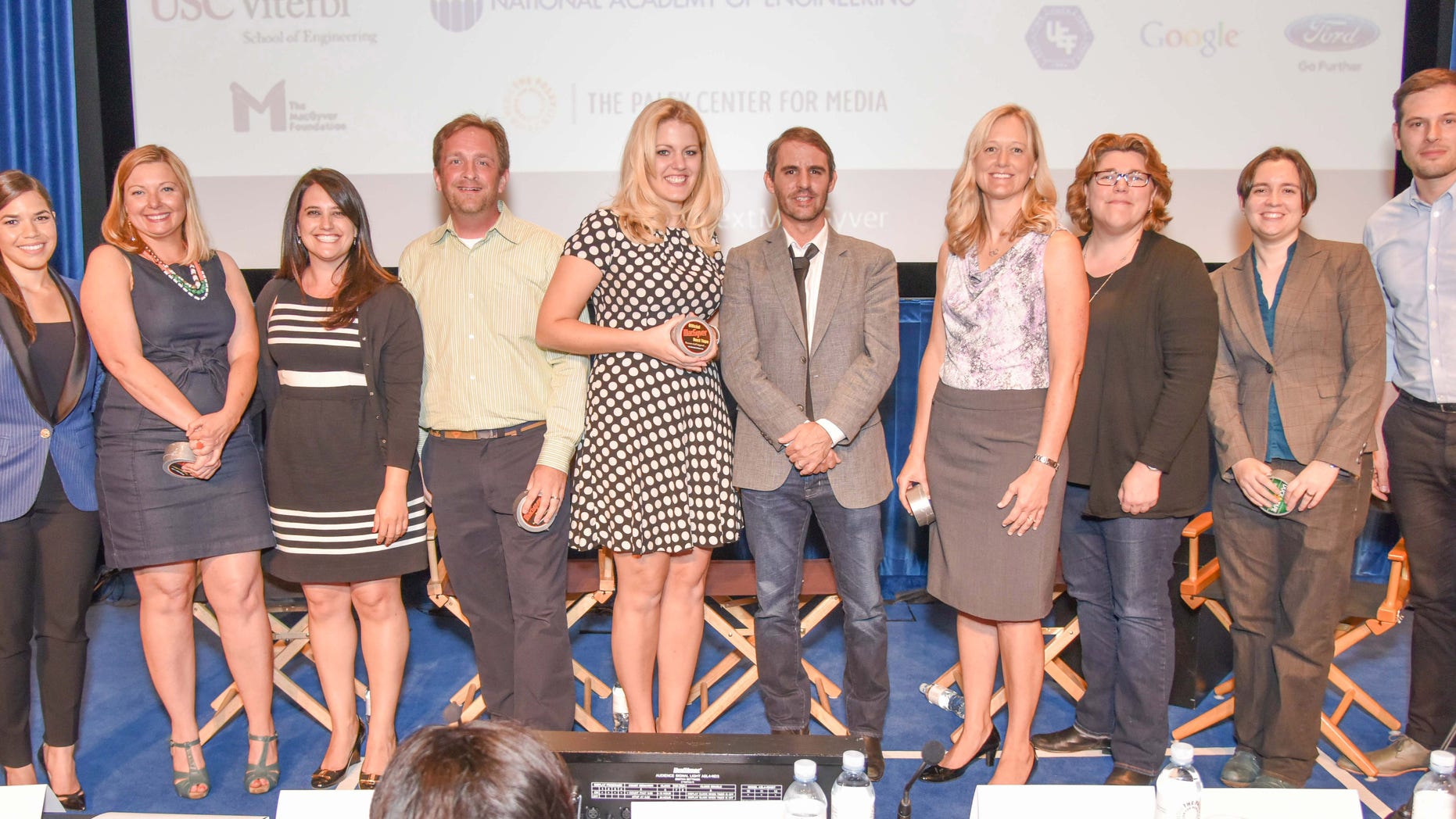 While Beth Keser may be a global leader in the semiconductor industry, most recently it was her work as a writer that generated attention not just from the engineering world, but from the entertainment industry.
On July 28, the principal engineer for package engineering at Qualcomm found herself on stage at the Paley Center for Media in Los Angeles presenting "Rule 702" — a 10-page treatment of a pilot script — in front of an audience of Hollywood insiders. Keser was one of the 12 finalists in "The Next MacGyver," a screenplay competition that was designed to find the most promising proposals for a television series that would introduce a female protagonist who, much like the eponymous lead of "MacGyver," used technology and science-based solutions for difficult problems. Keser's proposal, which centered on Mimi Masters, a young and beautiful engineer and science prodigy who serves as an expert witness in court cases, was named one of the five winners.
As a winner, Keser received $5,000 and was paired with industry mentors Lori McCreary, CEO and founder of Revelations Entertainment, and Tracy Mercer, the company's vice president of development.
For Keser, the experience was somewhat surreal.
"I was so happy and surprised, I didn't know what to expect," Keser told FoxNews.com. "I was competing against mostly writers, and I didn't know if my 10-page treatment would even resonate with the judges. You know, as an engineer, it's not normal to write up a 10-page treatment of anything or memorize a speech without a power point. To just be there, speak to a Hollywood crowd, a diverse crowd of people with all different backgrounds, was exciting."
The contest was co-sponsored by the Viterbi School of Engineering at the University of Southern California, the National Academy of Engineering, The MacGyver Foundation, and Lee Zlotoff, himself – the creator of the original TV series from which the competition got its name. The original show ran from 1985 until 1992, and centered on a secret agent who solved problems by engineering inventive, sometimes elaborate tools out of everyday objects.
For Zlotoff, the competition presented an opportunity to bring some gender parity to mainstream television. About 79 percent of prime-time television characters in STEM field were male, versus about 21 percent who were female, according to a 2012 study from the Geena Davis Institute on Gender and Media and the USC Annenberg School for Communications and Journalism.
"We are a world of 7.5 billion people and there are serious problems that need solving, from food to fresh water, to energy waste management, we are all in this together. We are a global civilization, and whether we care to acknowledge it or not (in the media), 50 percent of that population is often dissuaded from figuring out those problems," Zlotoff told FoxNews.com. "That to me is dumb."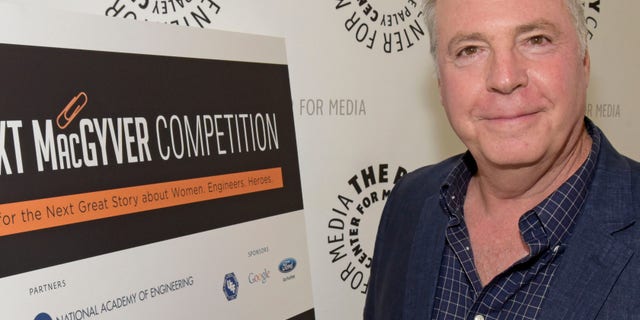 Zlotoff never expected his television creation to endure as long as it has. He said that it is constantly playing in reruns, and that its emphasis on engineering provided young people with an inspiration to pursue STEM fields. He said that his show helped break down stereotypes about those in mathematics and science-centric fields, and said that it is a "no-brainer" to create similar content that could provide young women with examples of strong role models in STEM careers.
"For us to really be able to use half the world's mind's to help solve problems, well, why wouldn't we want to be doing this? The culture is clearly one of the best ways to change those stereotypes and to break those barriers and to encourage women to do the things we all know they can do," Zlotoff added.
The idea for the competition initially stemmed from the Viterbi School, which approached Zlotoff about a competition that would take his television brainchild and use it as a starting point to provide a platform for "women heroes" in the "pervading popular culture," he said.
Maja J. Matarić, a contest judge and professor and vice dean for research at the Viterbi School, said she was incredibly impressed with all the entries.
Matarić has two daughters – one 16, the other five years old. She said that it is often frustrating as a mother and an engineer to watch male scientists always in the "dominant role" in television series.
"I look at my 16 year-old and see her fighting it (sexist depictions of women on television) tooth and nail – she sees it presented in subtle and not-so-subtle ways," Matarić told FoxNews.com. "While things are changing for the better – for instance, my five-year-old often watches animation shows with animal characters that are pretty genderless, you just can't tell the genders so it's not an issue – you get to the live action shows and there's no avoiding gender disparities, the programs are pre-loaded with a bunch of perceptions."
She also has a son, and added that she would like for all three of her children to eventually turn on the TV and see an increasingly visible presence of women doing the kinds of things "MacGyver" did on a weekly basis.
Craig Motlong, another of the five contest winners, agrees. Motlong, a creative director at Williams Helde, a Seattle-based advertising agency, was the only male winner. His treatment, titled "Q Branch," centers on a spy who designs the crazy gadgets – like shoe phones and laser pens – that are a staple of any "James Bond" film. Motlong said that inspiration between his heroine came from both pop culture and real life. While he borrowed from many different creative inspirations, he also kept in the back of his mind his own family "of really strong, smart women."
"My grandmother worked at the John Hancock Insurance Company, and was asked to leave when she got married. This was during the Depression. My mom graduated from college and had two career options, really – teacher or psychotherapist," Motlong told FoxNews.com. "I see these kinds of expectations affect my sister, even my wife, who is one of the strongest and smartest people I know. She thought she wanted to be a genetic engineer, but has often said she can't remember what caused her to move on from that goal, what dissuaded her."
"It's more of a long-term process. It involves a lot to change the cultural mentality," Motlong added.
Motlong's mentor is Anthony E. Zuiker, the creator and executive producer of the popular "CSI" franchise. Moving forward Motlong, Keser, and the other finalists will hash out their ideas with their mentors, eventually resulting in a pilot script that will be shopped around to networks.
"I don't think that a TV show is going to change the world, but I do think it can help," Motlong suggested. "You have to start having people think about things in different ways to change the conversation and ultimately change the culture."
Keser did not tell any of her engineering colleagues that she had entered the contest at first. She said she told her sister and her husband, but said word will start to spread now that "it's out on Facebook." When she thinks about the possibility of her show becoming a reality, for Mimi Masters to be on television in the way "The X-Files's" Dana Scully was in the 1990s, she said it would be exciting to bring her vision of a woman who isn't just "a sidekick" or "the girl in the lab" to reality.
"I think entertainment is a great medium to influence people's opinions," she said. "It can touch so many people, so many women. It could encourage them to do math or science, or run a TV network. If a show could change one girl's opinion that girls can be engineers and have to be totally normal, then it could lead to more women in tech companies, more women as vice presidents of corporations. I think the prevalence of a woman's point-of-view in technology and science is missing right now."