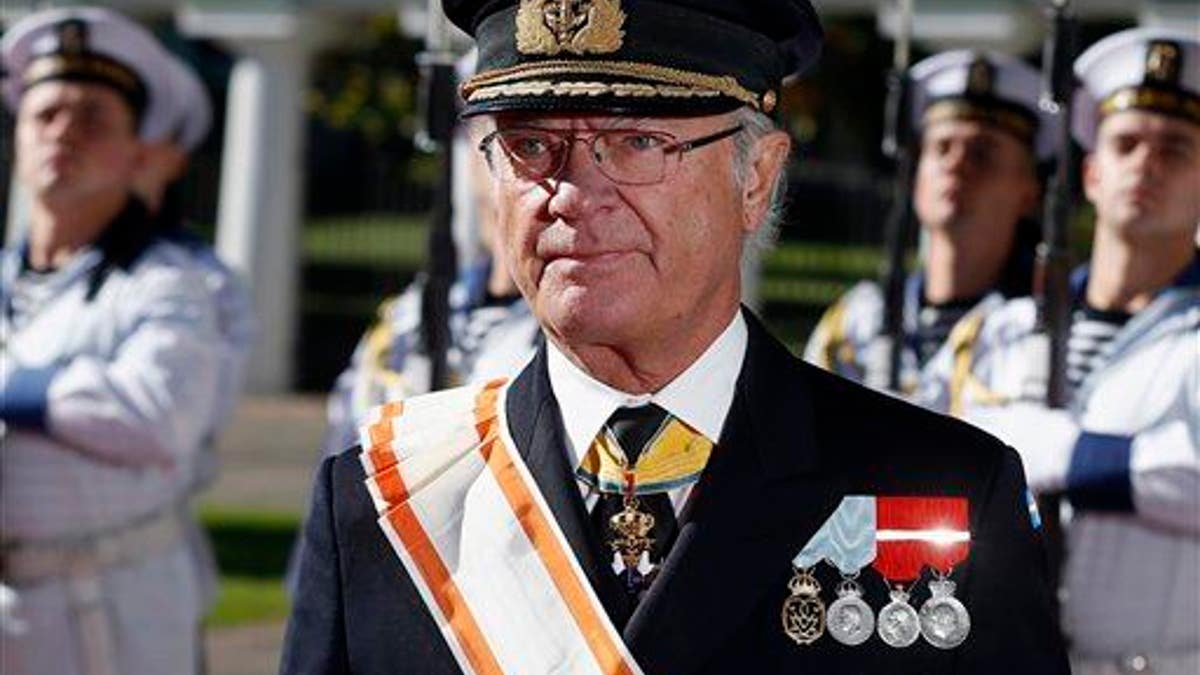 "I really felt ashamed then, I really did," King Carl XVI Gustaf of Sweden confessed to Swedish-language newspaper Svenska Dagbladet in an interview published Saturday, the Local reports.
The source of the monarch's shame? He took a bath. In the king's defense, however, he had little choice. The room in which he was staying the day prior to the interview had no shower.
"It took a lot of fresh water and energy," he said, and the experience seemed to him "not wise." Hence the king's conclusion: "All bathtubs should be banned.
Just imagine it!" While he conceded that his ban-the-tubs suggestion was somewhat tongue-in-cheek, the king did say that such small details could have a big payoff when it comes to protecting the environment. Carl XVI Gustaf isn't the only royal to take an interest in environmental issues, the Telegraph notes. Prince Charles is known for his environmental advocacy, and has even put "eco" toilets in his family residence. During his interview, Carl XVI Gustaf, who plans to attend the upcoming UN climate change conference in Paris, goes on to further establish his environmentalist cred:
"Stockholm held the first big [UN climate change] conference" in 1972.
"I have a hybrid car right now."
"I am eating less meat."
The king said he took an interest in environmental issues around the same time as Al Gore, "but he beat me to it."
This article originally appeared on Newser: The King of Sweden Doesn't Want You to Bathe
More From Newser