Texas construction workers discover remains of 95 African-American laborers from early 20th century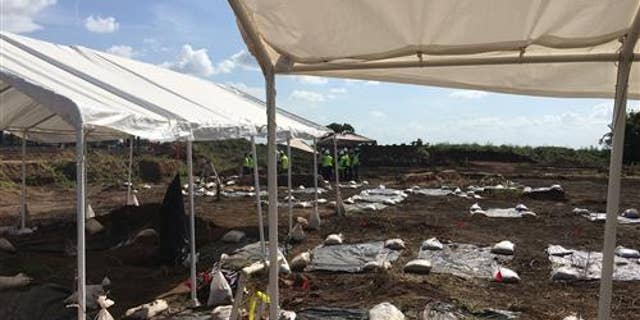 The bodies of nearly 100 people found at a school construction site in Sugar Land, Texas, have been determined to be the possible remains of African-American laborers, officials said.
Officials announced Monday the remains are likely those of people who worked at a plantation through a "convict leasing program" in the late 1800s and early 20th century. Archaeologists estimated the cemetery was used from 1878 to 1910. (To give that some context: The emancipation proclamation was issued in 1863, while the 13th Amendment abolished slavery in 1865).
The cemetery at the construction site of the James Reese Career and Technical Center, which is a part of the Fort Bend Independent School District, was first discovered earlier this year.
SUNKEN IMPERIAL RUSSIAN WARSHIP MAY CONTAIN $130 BILLION IN GOLD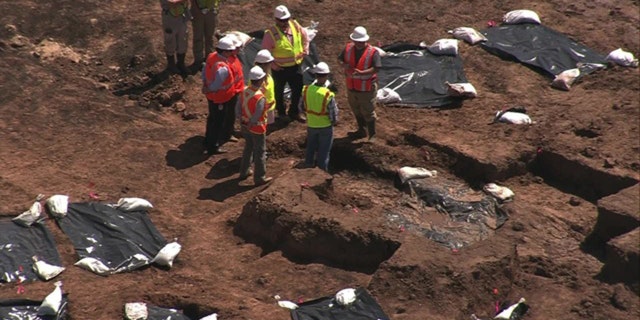 At the time, officials did not have "enough information or evidence to identify a time frame for the historic cemetery or any indication of who is buried at the site," the Fort Bend Independent School District said in a statement in April.
The leasing program was a "system in which Southern states leased prisoners to private railways, mines, and large plantations," according to the Equal Justice Initiative. Though states profited from this arrangement, "prisoners earned no pay and faced inhumane, dangerous, and often deadly work conditions. Thousands of black people were forced into what authors have termed 'slavery by another name' until the 1930s," the school district continued.
"You could get three years of hard labor for nothing. [The leasing program] was a way of getting African-Americans into the system so plantation owners could have cheap labor," Ken Brown, a professor of anthropology at the University of Houston, told Fox News on Wednesday. Brown specializes in African-American archaeology.
The finding is "extremely rare" if the archaeologists' hypothesis is correct, he added.
"They were really doing a lot of heavy labor from the time that they were young," Catrina Banks Whitley, a bioarchaeologist analyzing the exhumed bones, told the New York Times.
In fact, between 1885 and 1887, many prisoners worked to build the Capitol building in Austin, while others worked to construct the Texas State Railroad between 1893 and 1909, according to the Texas State Historical Association.
"The skeletal modifications could relate to lives they had as slaves," Brown said, though he noted there's a possibility the bodies could also be those of once slaves-turned freedmen who were placed in a public cemetery after they died.
Out of the 95 burial sites identified thus far, 48 have been exhumed, according to a statement from the school district. All were male but one, archaeologists said. Their ages ranged from 14 to 70 years old.
In addition to finding the remains, archaeologists also uncovered rusted tools and chains laborers likely wore.
"It could give us a better idea of what life for them was like."
The finding "could give us a better idea of what life for them was like," Brown added.
INCREDIBLE 5,500-YEAR-OLD TOMB DISCOVERY IS 'FIND OF A LIFETIME'
"It really does change the history books in Texas," Reign Clark, a lead archaeologist on site, said, according to the newspaper.
Once all the bodies are exhumed and studied, officials plan to rebury the remains at a different location.