Tennessee officials post warning after bear gets into truck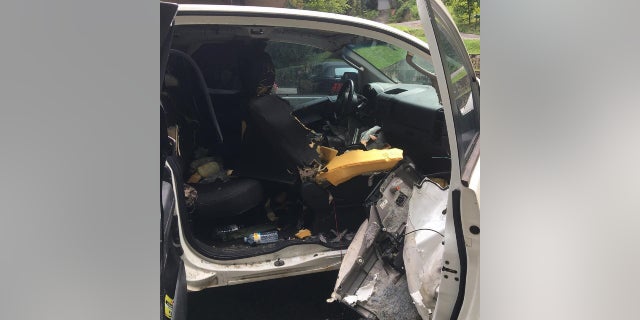 The Tennessee Wildlife Resources Agency (TWRA) took to Facebook last week to share a beary important message.
"LOCK YOUR VEHICLE DOORS WHEN IN THE SMOKIES AND NEVER LEAVE FOOD INSIDE!!!" the agency exclaimed in a Thursday post.
The posting went on to describe an animal encounter involving a bear -- and photos of a badly-damaged truck.
"TWRA Officer Gene Parker was called to an incident in Gatlinburg yesterday where another black bear opened a truck door and became trapped inside," it explained.
DOGS, HORSES IN KENTUCKY POSSIBLY KILLED BY 'LARGE CAT,' OFFICIALS SAY
Further down in the post, the TWRA said spoke about bears in the area.
"Thieves are least of your worry's [sic] with hungry bears roaming around! Unfortunately, this occurs all too often around the Smoky Mountains. #tnwildlife," the agency concluded.
The post has more than 2,300 reactions, 990 comments and 5,600 shares as of Sunday afternoon.