Stunning pictures reveal the wreck of US World War II-era sub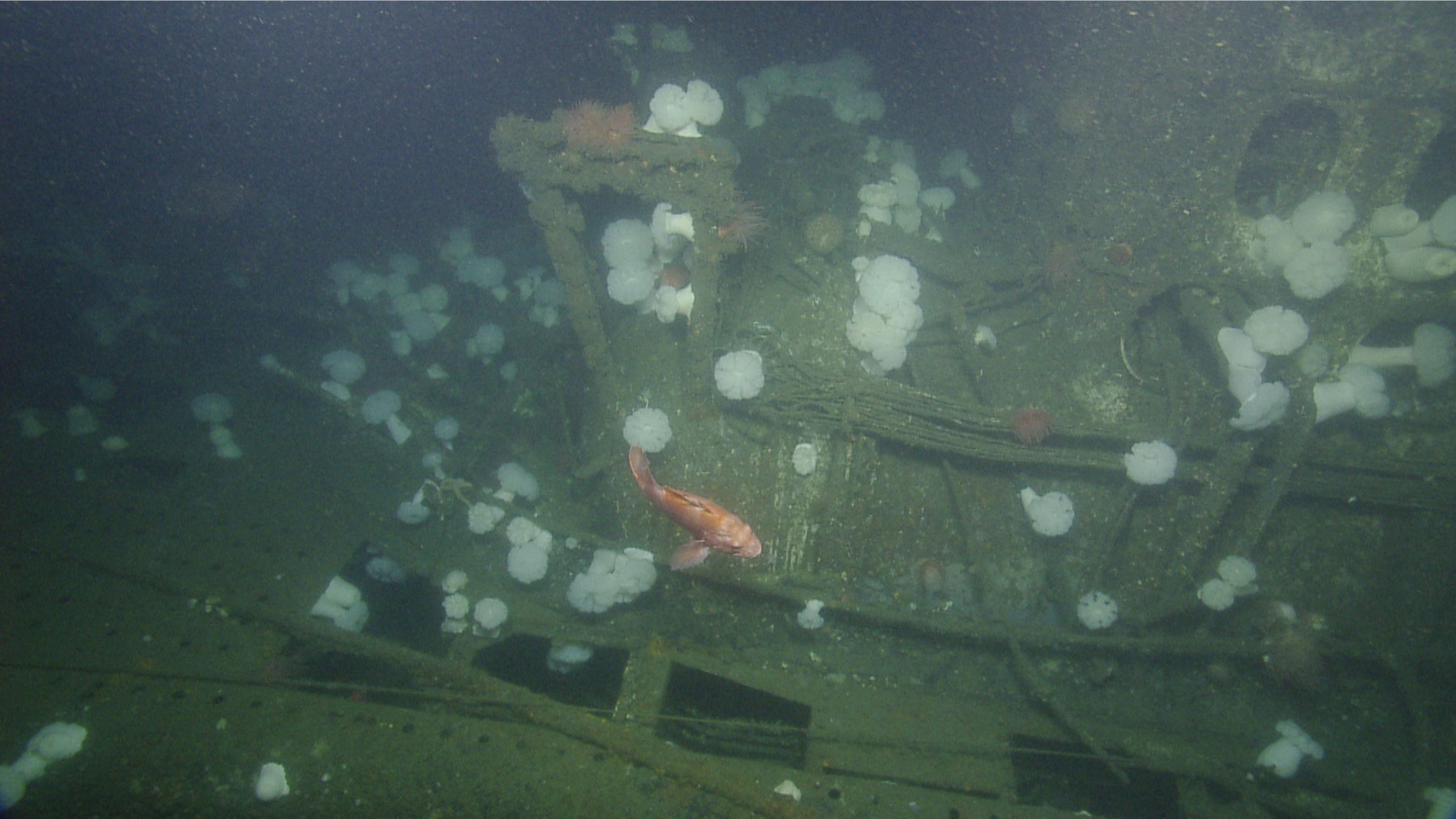 Pictures captured by an undersea drone show the wreck of World War II-era submarine USS Bugara in stunning detail.
Experts on the research vessel E/V Nautilus used two Remotely Operated Vehicles (ROVs) to explore the submarine's wreck on the Pacific seafloor. The dive was the first archaeological survey of the site since Bugara sank 46 years ago.
SUNKEN WWII SHIP MAY CONTAIN $130 MILLION OF NAZI GOLD
Bugara received three battle stars for her service in World War II, and later served during the Korean and Vietnam wars. The submarine, which was decommissioned in 1970, was earmarked as a target vessel for torpedo testing.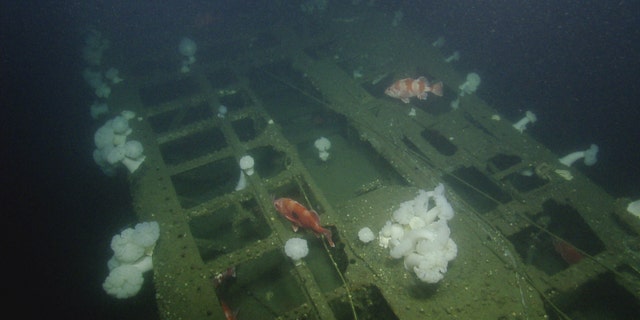 In 1971, Bugara was being towed to a disposal site off Cape Flattery, Washington, when she started to take on water in the stern, according to researchers, and began to settle lower in the ocean. "With the tug at risk of being pulled under, the steel hawser cable was cut, and Bugara foundered shortly after," explained Nautilus Live, in a blog post.
INCREDIBLE IMAGES OFFER FIRST GLIMPSE OF SUNKEN WWII-ERA AIRCRAFT CARRIER
No-one was aboard the sub when she went down. Bugara now lies in about 800 feet of water within the Olympic Cost National Marine Sanctuary.
A spokeswoman for E/V Nautilus told Fox News that the research ROVs, Hercules and Argus, were used in the exploration, with the former capturing the better images. "Because the water was very murky due to the shallow depth, the visuals from Argus were not as compelling," she said.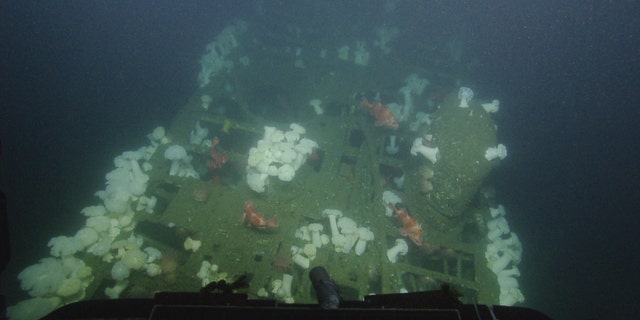 HAUNTING PHOTOS OF JAPANESE MINI-SUBMARINE SUNK DURING PEARL HARBOR ATTACK
The dive to the submarine was livestreamed on the company's website Friday. Bugara's 96-year-old former Commanding Officer Ed Ettner joined experts from NOAA, the Olympic Coast National Marine Sanctuary, the Naval History and Heritage Command, the Ocean Exploration Trust and archaeological consulting firm SEARCH to provide commentary on the dive.
"The exploration of USS Bugara added more detail to our understanding of the submarine's loss as well as to how it has fared in the depths of Olympic Coast National Marine Sanctuary after four decades," explained Dr. James Delgado, senior vice president of SEARCH, in a statement emailed to Fox News. "For me, though, sharing the dive with her former captain, and hearing his stories reminded me of how history is personal, and how people like Ed Ettner and his crew held the line and served our country in the silent service through wars hot and cold."
SUNKEN AMERICAN WWII TORPEDO BOMBER DISCOVERED IN PACIFIC
Last year, scientists used undersea robots from the E/V Nautilus to capture incredible pictures of light aircraft carrier USS Independence, which was intentionally sunk off California in 1951.
Earlier this month, the expedition crew of billionaire Paul Allen located the long-lost wreckage of the USS Indianapolis, which sank after it was hit by Japanese torpedo in 1945.
Follow James Rogers on Twitter @jamesjrogers