Study: Jupiter made our solar system weird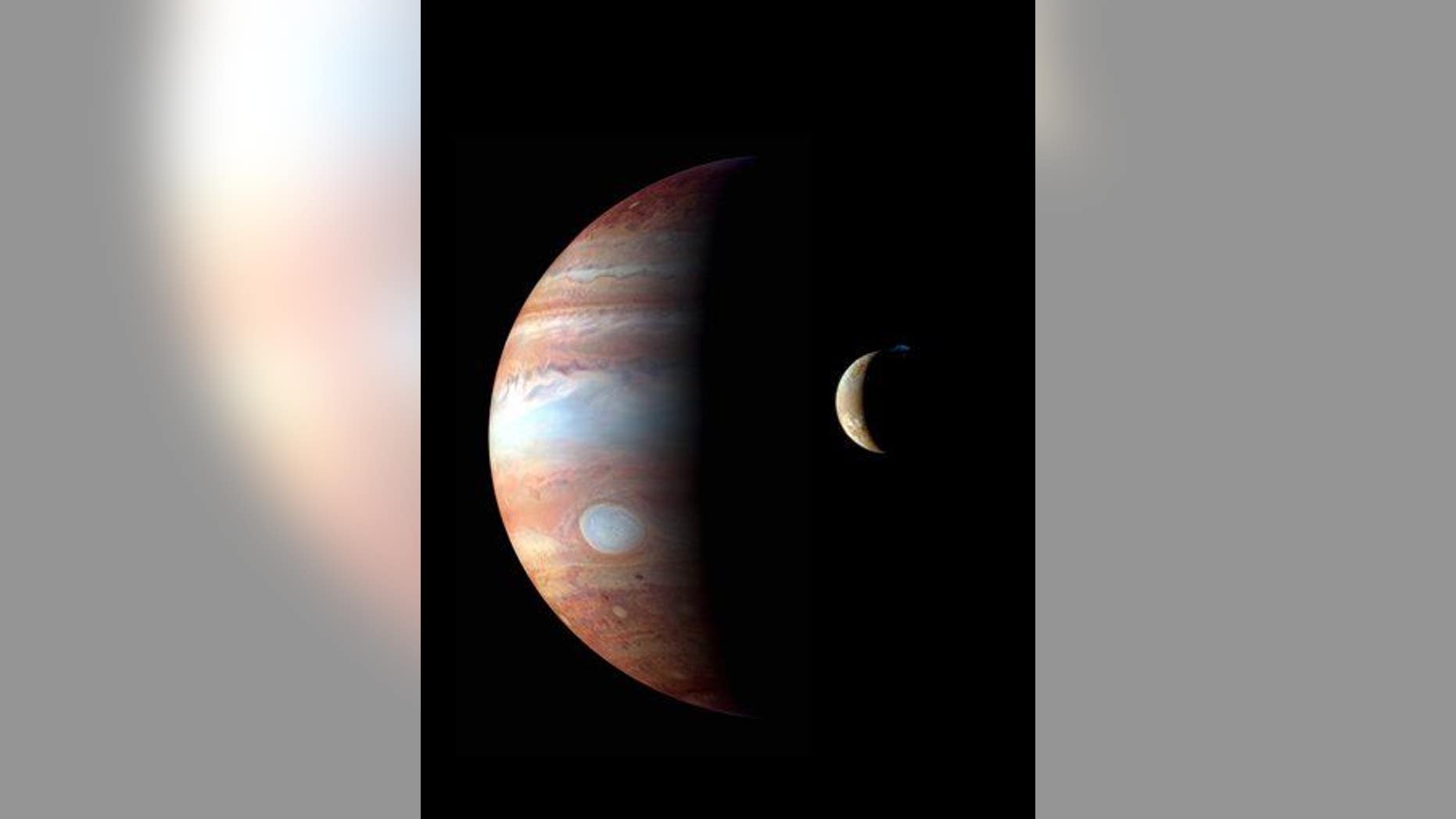 As astronomers get a better look at the planets circling other stars, it's becoming increasingly apparent that our solar system is pretty strange—and Jupiter seems to be the reason why.
Most other solar systems appear to have at least one large planet orbiting very close to the star, but the inner part of our solar system is missing, according to a study published in the Proceedings of the National Academy of Sciences.
The researchers believe Jupiter's orbit wandered during the early years of our solar system, with the giant planet's gravity causing destruction by, as Discovery puts it, flinging proto-planets around and "creating a shooting arcade that could have easily destroyed planets in the region," including the "super-Earths" that appear in the "default mode" of solar system formation.
The research is based on the "Grand Tack" theory, which holds that Jupiter migrated toward the sun and then back out again with the influence of Saturn.
The destruction allowed a second generation of planets, including ours, to form out of the debris, researchers say, but the theory could mean that planets capable of sustaining life as we know it may be rarer than the number of other planets spotted suggests.
"In the context of our hypothesis, Earth-mass planets should be very common," researcher Greg Laughlin tells the Christian Science Monitor. "Truly Earth-like planets, however, with solid surfaces and atmospheric pressures similar to what we have here on Earth, would be expected to be rather rare. I would hazard a guess that the Earth will indeed turn out to be rather special." (A vast ocean has been detected inside Jupiter's biggest moon.)
This article originally appeared on Newser: Jupiter Made Our Solar System Weird
More From Newser