Strong Earthquake Rattles Baja California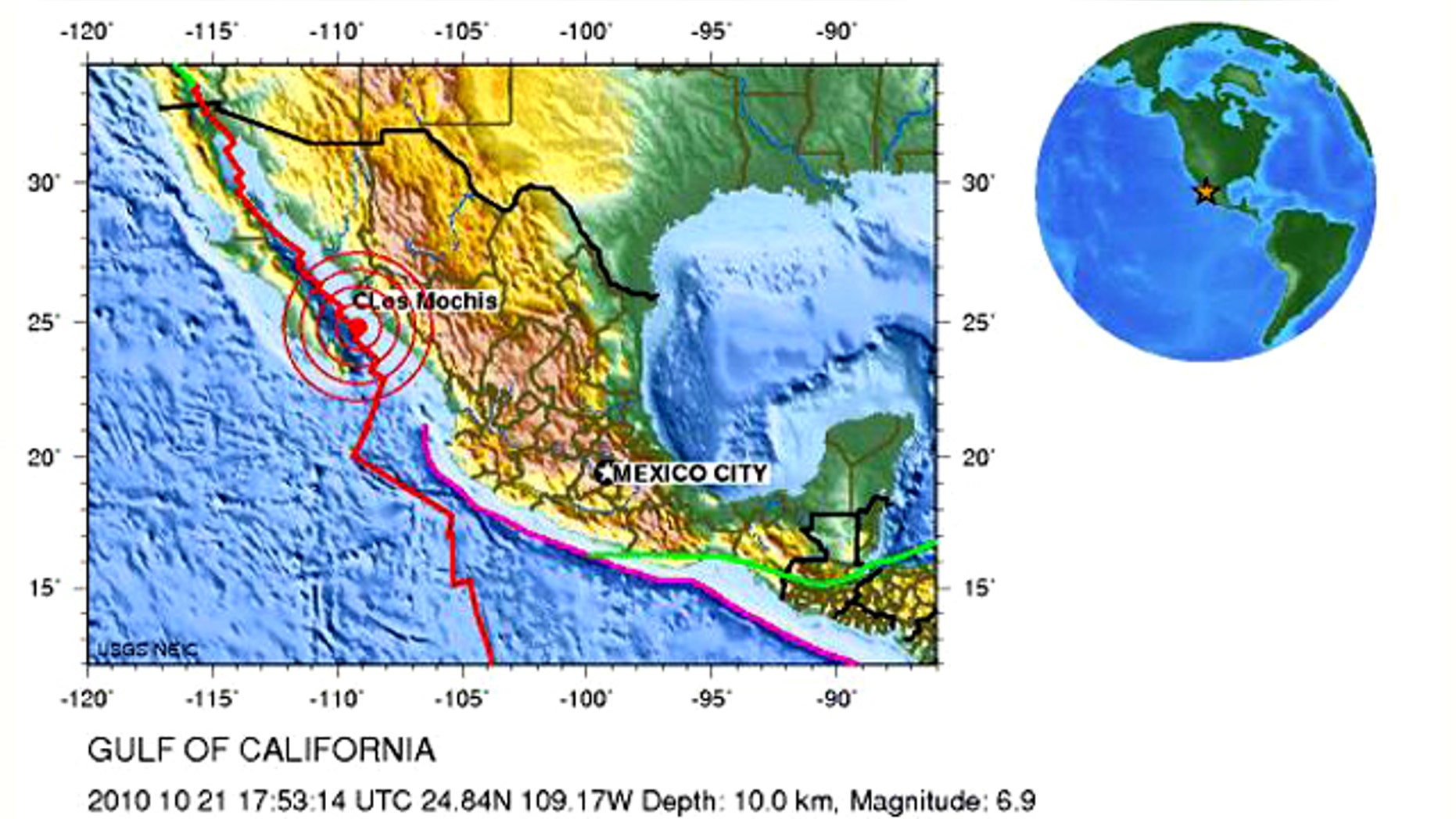 A magnitude 6.9 earthquake struck Mexico's Baja peninsula Thursday, the United States Geological Survey (USGS) reported.
The first quake was centered 717 miles (1,154 km) SE of Tijuana, Mexico. No tsunami warning was issued, according to the National Oceanic and Atmospheric Administration's Pacific Tsunami Warning Center, although the agency said it could cause local waves.
The quake, initially reported as a magnitude 6.6, was centered in the Gulf of California, 65 miles south of Los Mochis in the state of Sinaloa on the mainland. It was very shallow, just 6.2 miles below the seabed.
The Hotel Santa Anita in nearby Los Mochis, Mexico, reportedly felt very strong shaking, but the hotel was not damaged by the quake. There are no immediate reports of damage or injury.
Alberto Montoya Rodriguez, who runs the losmochis.com website from his home in Ahome, north of the city, said it seemed to shake for more than a minute, sending him and his neighbors into the streets.
"There was a lot a panic," he said, but there was no damage beyond "just a big scare."
Alejandra Cruz, a worker who answered the telephone at the Best Western Hotel in Los Mochis, said employees and guests were evacuated but returned to the building shortly after.
"We had customers in the restaurant that took to the streets," added Sujey Becerra, an employee of Las Fuentes Los Mochis, another hotel in the city.
The same region was hit by three moderately powerful earthquakes ranging in magnitude from 5.5 to 5.8 Tuesday night and early Wednesday, but they caused no known damage.
Meanwhile, Californians took refuge under desks and tables in a statewide earthquake survival drill in Los Angeles. The "Great California Shakeout" simulated an earthquake at 10:21 a.m. Thursday, sending participants diving to the floor to practice the "drop, cover and hold" technique.
Organizers say 7.8 million people signed up for the drill, which this year expanded to include some residents of Nevada and Guam.
The Associated Press contributed to this report.