Strange giant sphere in Bosnia sparks debate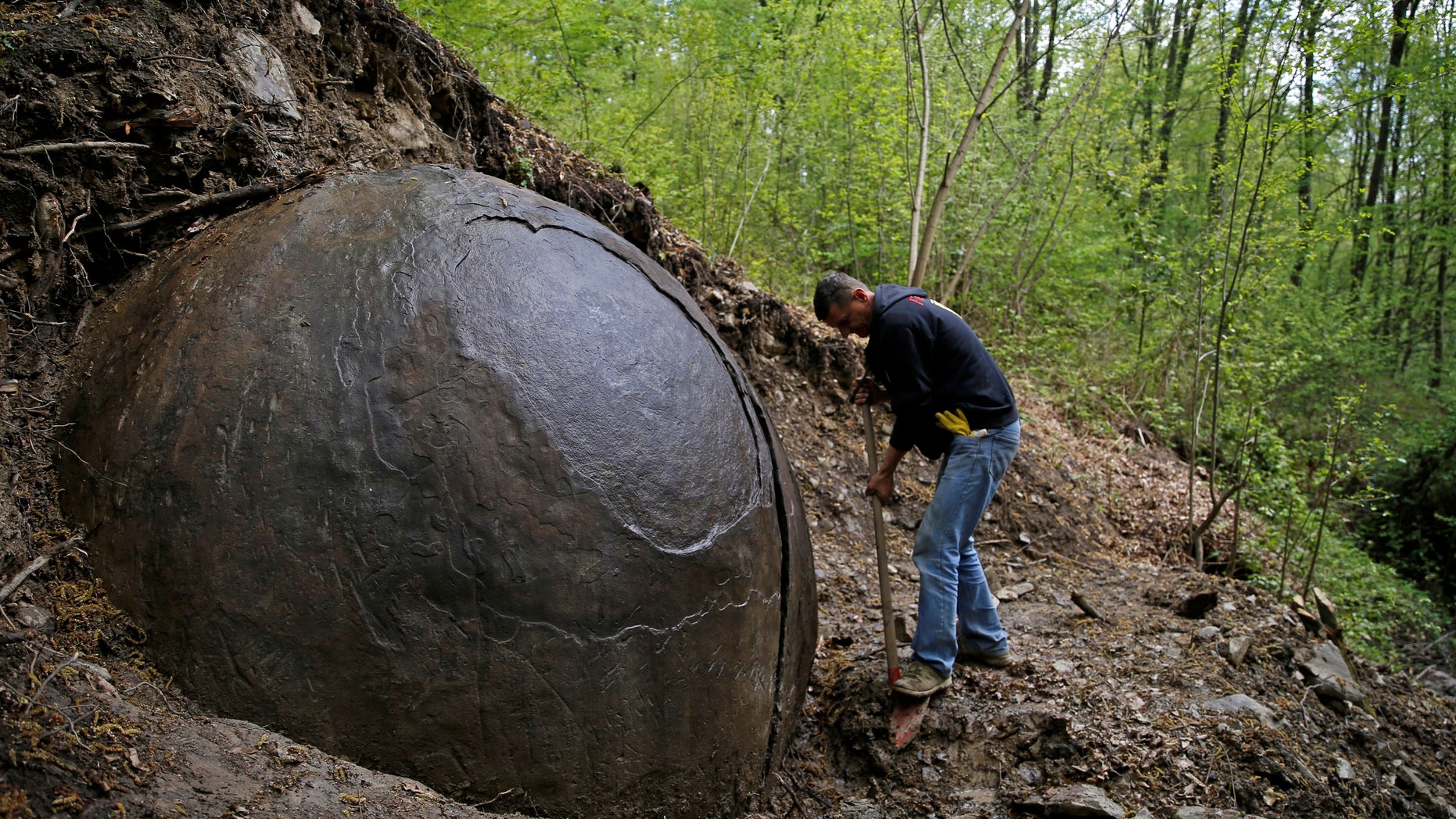 In a Bosnian wood, the discovery of a strange giant sphere has sparked debate after a researcher claimed that it could be evidence of an ancient civilization.
Archaeologist Semir Osmanagich estimates that the sphere— which resembles a giant cannon ball protruding from an embankment—could have a diameter of anywhere from 7 to nearly 10 feet.
The coloring of the sphere suggests a high iron content, Osmanagich says, meaning it could weigh more than 30 tons.
Related: Teeth in Israeli desert spur discovery of new rodent species
Osmanagich, a controversial figure in the archaeological community, says that this stone ball is one of several near a town called Zavidovici, and that at one time, there were as many as 80 of them. This newest discovery could be the largest such sphere in Europe, he says.
While Osmanagich says the sphere could be the work of an ancient civilization, other experts think it is just the result of natural processes.
The Bosnian sphere invites comparison to stone spheres in Costa Rica, which occupy four sites that were given a UNESCO world heritage designation in 2014 and are said to be the inspiration for a scene in the film "Raiders of the Lost Ark."
Related: First letter written onboard the Titanic up for sale
The Costa Rican spheres range in diameter from 2 to over 8 feet. Their "meaning, use and production remain largely a mystery," UNESCO says.
John Hoopes, chair of the department of anthropology at the University of Kansas and an expert on the Costa Rican spheres, told FoxNews.com in an email that based on the photos from Bosnia, "the sphere whose discovery [Osmanagich is] announcing looks like a natural concretion."
He added: "That said, there is no question but that the stone spheres in Costa Rica, the largest of which measures 2.57 m in diameter, were made by human hands."