Strange 'bird fish' goes viral: What is this creature?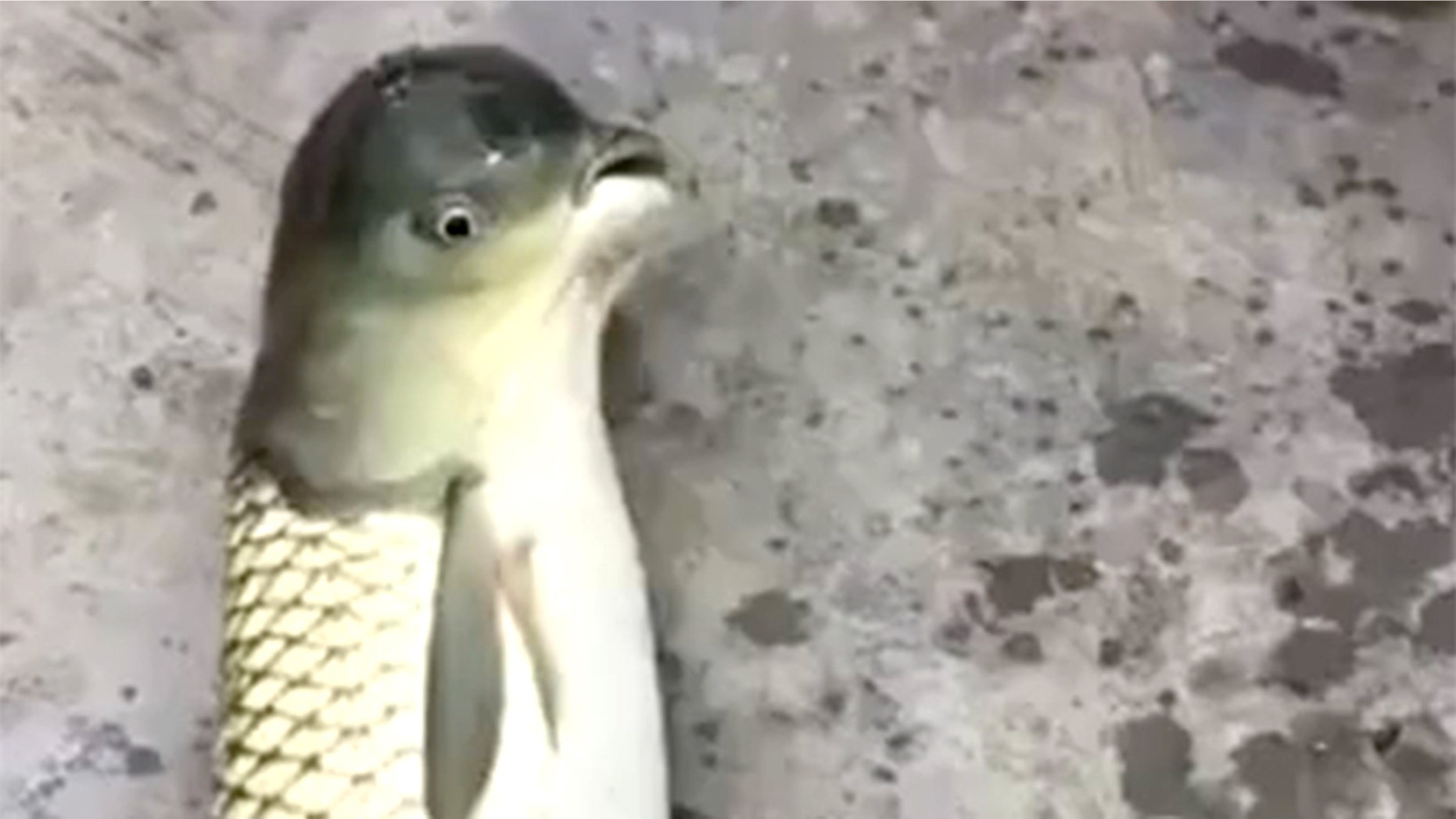 Images of a strange 'bird fish' have gone viral, prompting questions about what the bizarre creature is.
Citing the Guizhou Urban Daily newspaper, Metro reports that the fish was reeled in by anglers in Guizhou, South-West China.
MYSTERIOUS SOUTH CAROLINA FISH WITH HUMANLIKE TEETH STUMPS THE INTERNET
The fish, which appears to more than a foot long, can be seen gasping for air in video footage. It was released back into the water, according to Metro.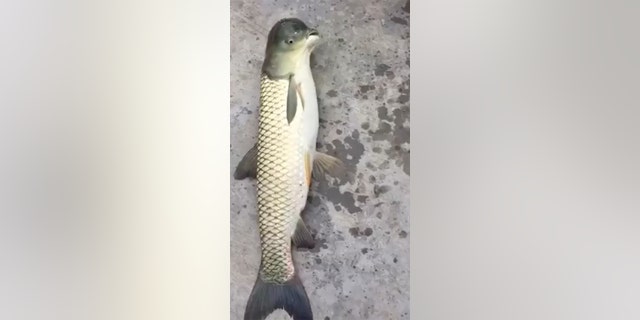 Although dubbed "bird fish," the creature is actually a deformed carp, Metro reports.
GRUESOME, FANGED 'DEMON FISH' WASHES UP ON TEXAS BEACH, SPARKING MYSTERY
A Guizhou Fisheries Research Institute expert told Guizhou Urban Daily that the fish's deformity is not an uncommon occurrence. The deformity may be the result of embryonic damage when the fish was growing or from a lack of oxygen in the water caused by overcrowded fish farming.
The deformed carp is the latest unusual fish to generate buzz. The South Carolina Department of Natural Resources, for example, recently asked its social media followers to identify a fish with "humanlike incisors."
'DEMON' SHARK WITH SNAKE'S HEAD CAUGHT
Last year, a strange fanged 'sea creature' that washed up on a Texas beach in the aftermath of Hurricane Harvey quickly went viral after images were posted on Twitter. Experts said that the fish was most likely a fangtooth snake-eel, or tusky eel.
Also in 2017, a rare frilled shark, which has a body shaped like a snake and a head like a shark, was captured off Portugal's Algarve. The images caused a sensation on social media.
Fox News' Madeline Farber contributed to this article.