Stonehenge stones may have been first erected in another country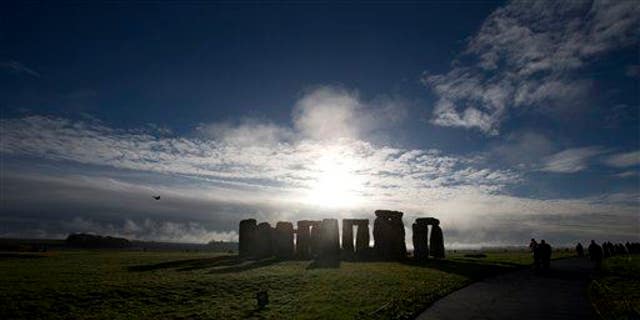 Stonehenge may reside in England, but it "was a Welsh monument from its very beginning." So says Professor Mike Parker Pearson in reference to what is a big step forward in our understanding of Stonehenge, reports the BBC.
His team's research, published Monday in the journal Antiquity, establishes the source of the monument's "bluestones," the smaller of its stones, which for nine decades were known to generally hail from the Preseli Hills in Wales.
Now, scientists say they know exactly where in Wales they came from: the "spotted dolerite" bluestones hail from Carn Goedog, while the "rhyolite" were extracted from Craig Rhos-y-felin, reports Phys.org.
The burnt hazelnuts and charcoal that persist as remnants of millennia-old campfires at the quarries further flesh out the tale of the rocks. "We have dates of around 3400 BC for Craig Rhos-y-felin and 3200 BC for Carn Goedog, which is intriguing because the bluestones didn't get put up at Stonehenge until around 2900 BC," says Parker Pearson per Phys.org.
"It could have taken those Neolithic stone-draggers nearly 500 years to get them to Stonehenge, but that's pretty improbable." His theory: The stones were put to use in a local monument, which was latter disassembled.
His team suspects the remnants of that monument could sit between the two quarries; "we may find something big in 2016," says one scientist. If they do, Parker Pearson believes it could reveal "the mystery of why Stonehenge was built and why some of its stones were brought so far." One theory he shares with the Guardian: that it's a "monument of unification, bringing together people from across the many parts of Britain." (This massive site might put Stonehenge to shame.)
This article originally appeared on Newser: Stonehenge May Have Been Erected in Another Country
More From Newser