Staff at Australian Zoo Go Hungry to Feed Lions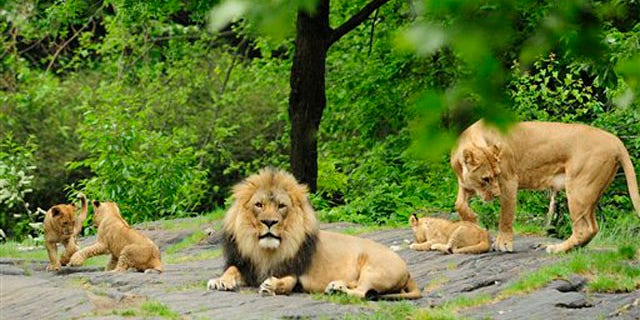 NEWYou can now listen to Fox News articles!
Staff at an Australian zoo are sacrificing their pay to keep the zoo's lions and other animals from starving, The Cairns Post reported in its Thursday edition.
Cairns Wildlife Safari Reserve, like many tourism operators in Australia's far north, has experienced lean times as a result of the global financial crisis and wet holiday conditions.
High costs of keeping the zoo's animals fed and maintained have forced staff to endure pay cuts for the past six weeks.
Some zoo staff have complained to The Cairns Post that they have been toughing it out and are unable to pay bills at home.
But reserve owner Jenny Jattke said most of her 15 staff members realized the need to go without pay to keep the animals from starving.
"The staff are here for the No. 1 reason we're here: for the animals," Jattke said.
"No way is our animals' health or their food ever, ever compromised.
"They are No. 1 and I'm afraid the humans are No. 2."
The park has 120 animals including 25 African lions, tigers, hippos, rhinos and primates.