Spooky quarter-mile spider web stuns a Texas suburb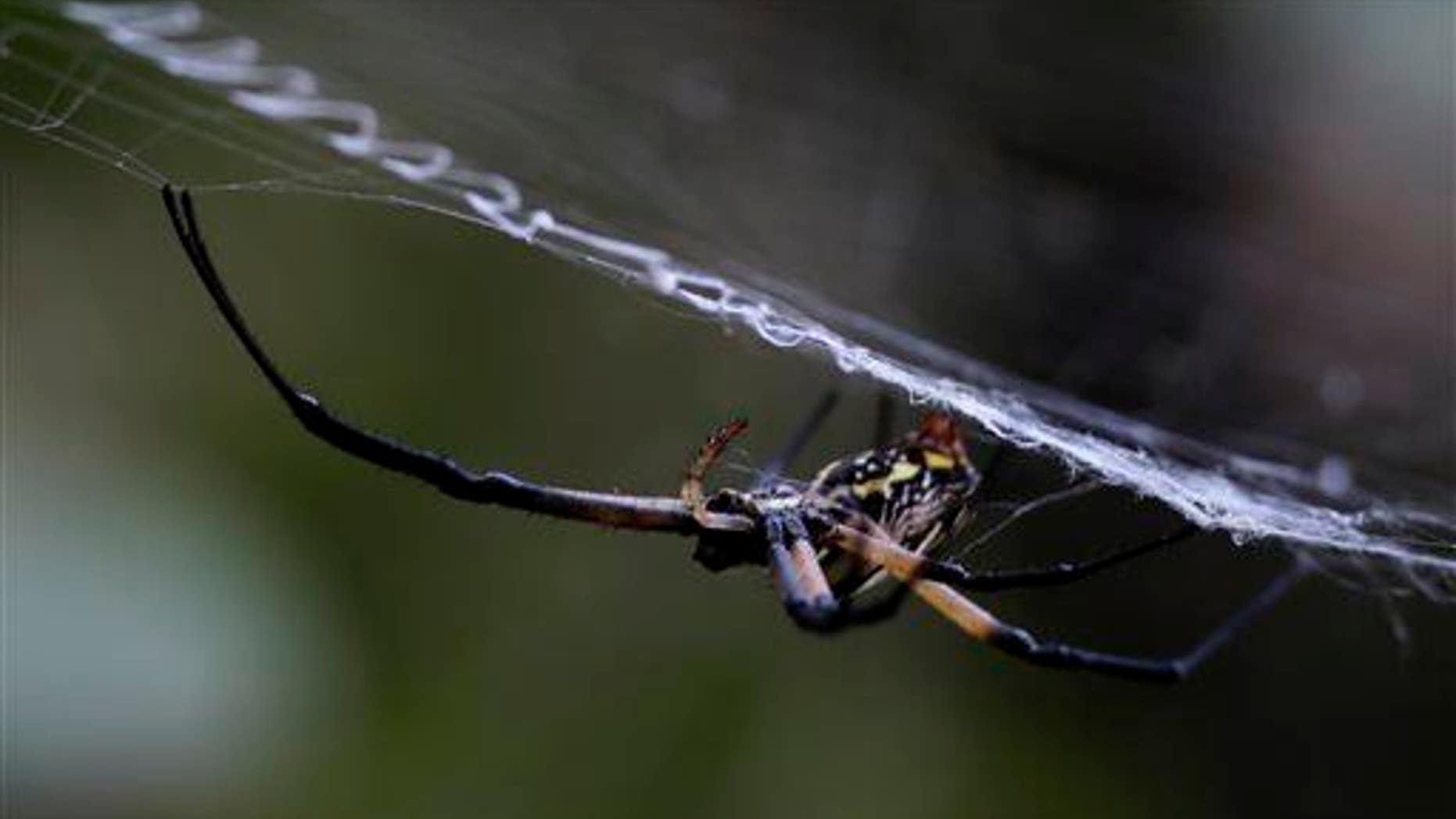 Most people aren't crazy about spiders—but sightseers are finding time to visit an enormous spider web spanning hundreds of feet of trees in a Dallas suburb, WFTV reports.
"I've never seen anything like this," a man there with his grandchildren tells WFAA. "I think it's just amazing." Others are marveling at the collaboration involved and the sheer number of spiders, apparently in the thousands.
Experts say that huge local insect populations in Rowlett's Lakeside Park South inspired the webs, and indeed you can see flies and mosquitoes stuck up there.
"Lots and lots of mosquitoes," says naturalist Jennifer Kolmes. ABC News reports that the web runs about a quarter-mile long. The silky trees recall a similar event about 35 miles away and eight years back, when Lake Tawakoni State Park drew thousands of visitors to see another massive web, the Christian Science Monitor reports.
A park superintendent called it "something out of a low-budget horror movie," but the spider family involved—the inch-long Tetragnatha guatemalensis or "long-jawed spider," with its red-orange head—isn't known to bite or harm people.
The same spiders have likely set up shop in Rowlett, the Monitor says. "Although the communal nest may look spooky, [the spiders] are basically benign and are a sight more to be appreciated than feared," urban entomologist Mike Merchant tells AgriLife.
(Read about a spider that can eavesdrop on sexual rivals.)
This article originally appeared on Newser: 'Spooky' Quarter-Mile Spider Web Stuns US Suburb
More From Newser