Spiders can hear you 'walking and talking'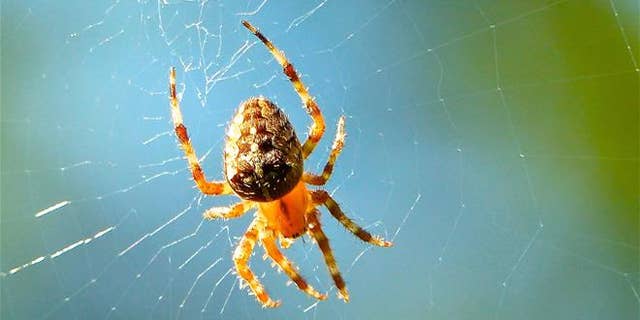 If you're already scared of spiders, you're not going to like this next part. A new study published Thursday in Current Biology found that spiders—specifically a species of jumping spider—can hear sounds from further than 10 feet away.
Previously, scientists believed spiders, which lack eardrums, could only sense vibrations in the air from a few centimeters away, Phys.org reports. Researchers at Cornell University accidentally discovered this heretofore unknown ability thanks a squeaky lab chair.
They were doing neural recordings of a spider's brain to study its sense of sight when they noticed neurons firing in response to the chair. The same neurons would fire in response to clapping from up to 16 feet away.
The researchers have since gone on to find similar abilities in at least five other species of spider, and they believe many others have similar capabilities, the Washington Post reports.
That means spiders can hear people "talking and walking," researcher Gil Menda tells New Scientist. Researchers believe the spiders are using sensory hairs on their front legs to sense vibrations moving through the air.
These hairs are attuned to different frequencies in each spider. In the original jumping spider, they triggered a response in reaction to frequencies that matched the beating of a predatory wasp's wings.
"In the movies, Spider-Man has this strange, additional 'spidey sense' that helps him sense danger—it turns out the real-life spidey sense of spiders might actually be hearing," Menda tells Phys.org.
(To avoid widows' kiss of death, male spiders chase young girls.)
This article originally appeared on Newser: Spiders Can Hear You 'Walking and Talking'
More From Newser