SpaceX releases stunning footage of Falcon 9 rocket landing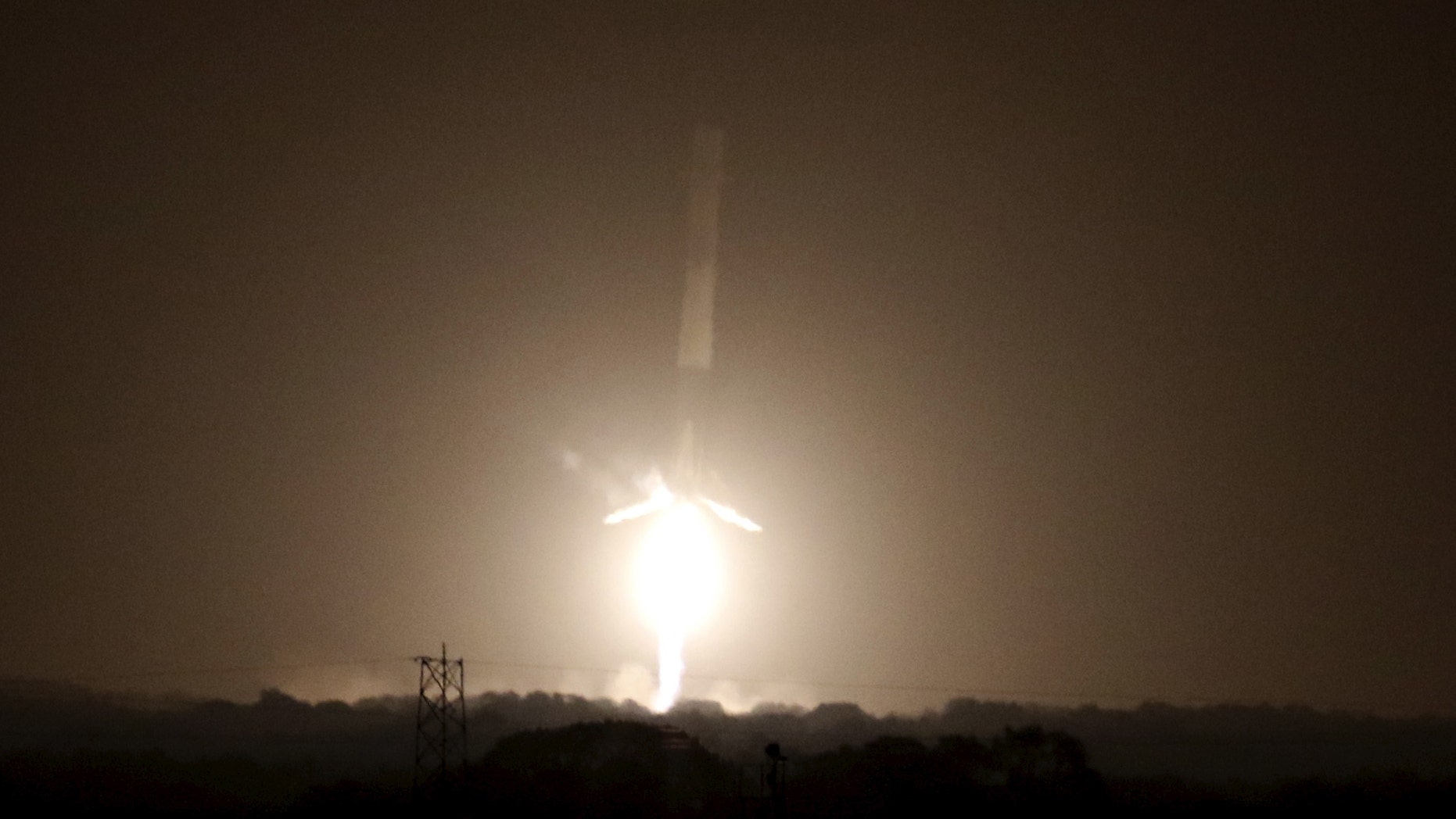 SpaceX has released stunningly detailed footage of its audacious Falcon 9 rocket landing last month as it prepares to land a rocket on an ocean platform.
"The Falcon has landed," tweeted the private space company Tuesday, with a link to new footage and a recap of the Dec. 21 rocket launch and landing.
Related:  SpaceX launches rocket 6 months after accident, then lands
The video also shows SpaceX staff at Mission Control in Hawthorne, Calif. erupt when the rocket is safely guided back to land. The impressive feat was the first time an unmanned rocket returned to land vertically at Cape Canaveral, Florida, and represented a tremendous success for SpaceX. The company led by billionaire Elon Musk is striving for reusability to drive launch costs down and open up space to more people.
SpaceX is planning a launch and rocket landing from Vandenberg Air Force Base in California this weekend. The Jason-3 satellite launch could take place Sunday, according to news reports.
Related: SpaceX CEO Elon Musk eyes city on Mars after successful rocket landing
In a tweet on Monday Musk confirmed that the rocket landing attempt will use a droneship, or floating ocean platform. SpaceX's previous landing attempts on droneships have ended in fiery blasts.
For the Dec. 21 rocket landing SpaceX used a former Atlas missile-launching site about six miles from the Cape Canaveral launch pad that the company leased from the Air Force.
The Associated Press contributed to this report.