South Korean scientists plan to clone woolly mammoth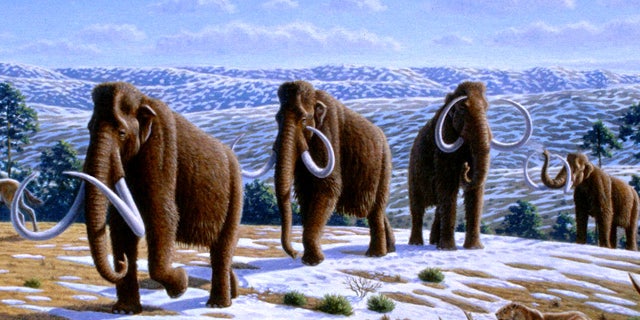 NEWYou can now listen to Fox News articles!
SEOUL – A South Korean research laboratory led by a controversial scientist said Tuesday it planned to work with a Russian university to clone a woolly mammoth, the Yonhap news agency reported.
The Sooam Biotech Research Foundation (Sooam BRF) signed a research pact with Russia's North-Eastern Federal University to clone the creature, which became extinct 4,500 years ago, from remains found in Siberia.
Scientists plan to replace the nuclei of egg cells from a modern Indian elephant with those taken from the mammoth's somatic cells, which could produce embryos with mammoth DNA. The embryos will then be implanted into the elephant for a 22-month pregnancy, which will hopefully produce a live mammoth.
Sooam BRF said it hopes to have completed the restoration of the cells by the end of the year.
The leader of Sooam BRF, Hwang Woo-suk, is a deeply controversial figure in South Korean science. He rose to fame in 2004 when he claimed to have created human stem cells from a cloned embryo.
But he was accused of violating medical ethics by using eggs from his own researchers, and in 2006, South Korean investigators ruled that he falsified the data. He was given a two-year suspended sentence for misuse of research funds and ethical lapses.
Last October he successfully cloned an American coyote, and created Snuppy, the world's first cloned dog, in 2005.