Sneak preview: addictive new gaming apps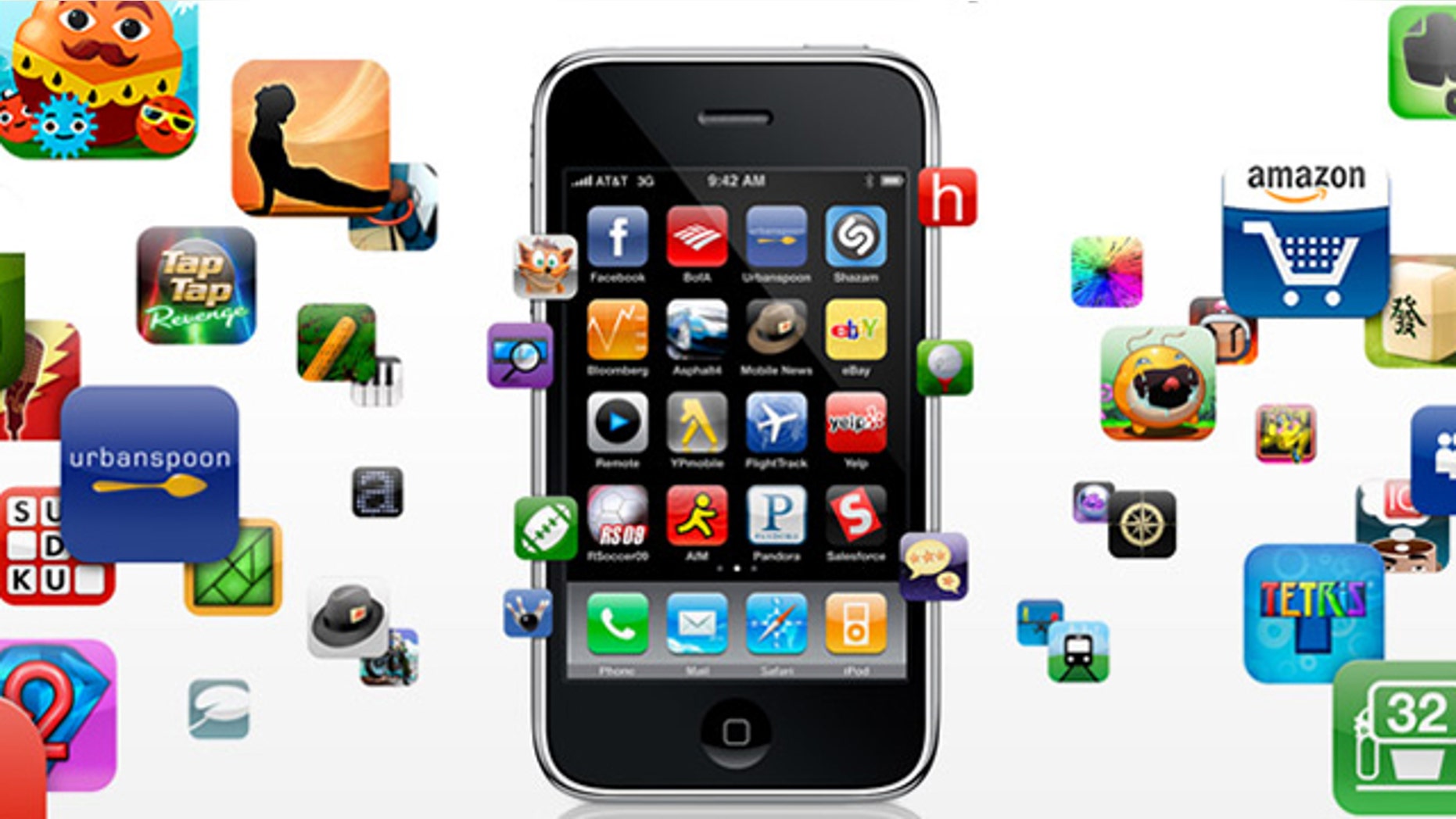 Games have top the smartphone download list since the app phenomenon began. Smartphones revolutionized the gaming industry -- leaving Nintendos and PlayStations to gather dust.
Today it's a different story. FoxNews.com took a sneak preview of some new gaming apps coming to the market soon, as well as some upgraded features adding to the playing experience.
Air Supremacy
The popular app "Sky Gamblers: Air Supremacy" will soon get a new feature enabling multiple players to take on the skies together. The $4.99 universal app is a head-to-head combat game; using gesture control, it lets you pilot a jet through the skies, combating enemies with one-touch missile launching.
Air Supremacy will soon offer a multi-player mode where you can pit any number of iOS devices against each other.
"You can stream all of the content, video content, up to a big screen TV," Eric Jue, Apple's senior product manager for iPhone worldwide product marketing, told FoxNews.com.
Set up is easy with any iPhone, iPod or iPad. Each player must first download and launch the app, then within settings, tap to mirror the display onto the big screen through the Apple TV.
All of the players screens will then be displayed in front of them for a shared experience. Stay tuned for the upgrade!
Download Air Supremacy: iTunes
Mobilewalla score: 86 out of 100
Here's how it works:
Infinity Blade
A new gaming app launched recently for the new iPad: "Infinity Blade."
"The cool thing about this game is the unbelievable graphics," John Danty, Apple's manager of product marketing, told FoxNews.com.
Danty zoomed in on the main character showing off the amazing detail that goes into the shadows and lighting. Another noted feature of this app is the ability to control the terrain using multi-touch gestures.
The developers created a brand new gaming experiences.
Acting as a heroic sword-fighting knight in the game, you protect your home and tap along the path to find your way to the next level -- along the way challenging opponents, casting spells and finding loot.
Download Infinity Blade: iTunes
Mobilewalla Score: 90 out of 100
Here's how it works:
Spell Tower
An already popular, just-launched board game app, "Spell Tower" takes the crossword puzzle to the next level. It's easy to see how this $0.99-cent app could be addictive.
Find, swipe or tap words you discover on the screen—words can connect vertically, horizontally and diagonally. There are five different modes including Tower Mode, Puzzle Mode, Extreme Puzzle Mode, Rush Mode, and Debate Mode.
Challenge yourself with or play against a friend by connecting through Bluetooth -- a fun feature that would be fun on road trips with the kids.

"Casual games are great, because first of all they are fairly inexpensive, like $0.99 cents, and also easy to comprehend. People get what they are supposed to do, and you can just pick it up and play for a couple of minutes and have some fun," Jue said.
Spell Tower was created by Zach Gage, an indie app developer from New York City, who had an idea for an app and decided to go for it.
"The app is now the number three top paid app for the iPad," Jue said.
Download Spell Tower: iTunes
Mobilewalla Score: 86 out of 100