Smithsonian Keeps Meteorite That Fell in Virginia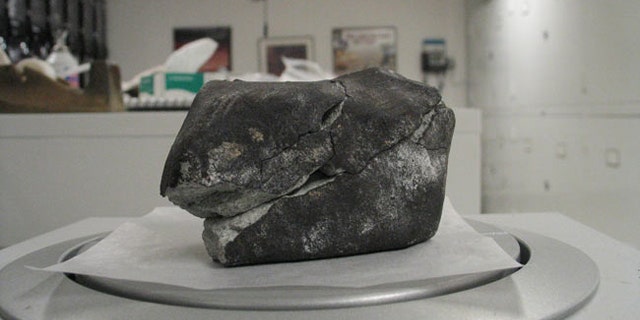 NEWYou can now listen to Fox News articles!
WASHINGTON, D.C. – A small meteorite that crashed through the roof of a Virginia medical office last year is becoming part of the Smithsonian's Museum of Natural History in Washington.
The Smithsonian paid $10,000 for the meteorite to Marc Gallini and Frank Ciampi, the Lorton, Va. doctors who found it. They have in turn given the $10,000 check to the Doctors Without Borders charity.
Museum spokesman Randall Kremer said Saturday the meteorite is part of the museum's research collection. The Smithsonian holds the world's largest collection of meteorites.
Meteorites are lucrative, and after the tennis-ball-sized rock fell from the sky and landed in an examination room in the office in January 2010, the landlords at the doctors' building made a legal claim to it. But that claim was later dropped.