'Shipwreck' is actually rare tar volcanoes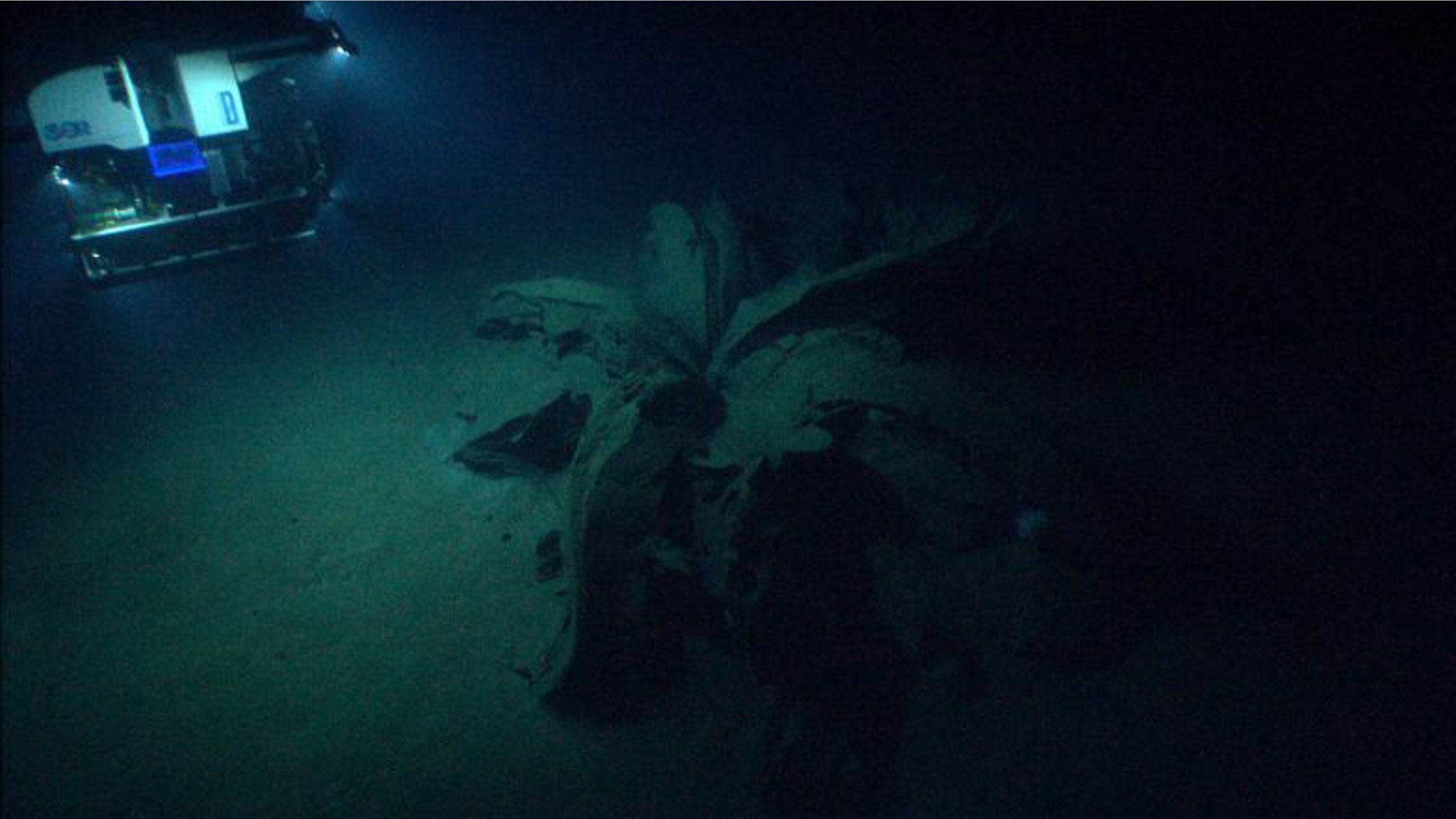 Scientists searching for shipwrecks in the Gulf of Mexico found something a lot stranger last week: a pair of rare "tar volcanoes" spouting asphalt. The formations, the first of their kind to be found in the northern Gulf, left behind solidified eruptions that scientists nicknamed tar lilies because the eruptions resemble petals.
"It's kind of like Play-Doh being pushed through a mold," one researcher explains to the Houston Chronicle. "As [the hot asphalt] came out it hit cold water, probably quite rapidly, and fractured in a way that made it splay onto the sea floor like a flower." The substance is believed to be part of an ancient oil deposit.
The 20-foot-wide, 10-foot-high volcanoes, which at first looked like man-made objects on sonar readings, are islands for life in the frigid, deep waters around 175 miles off the coast of Texas.
"The more we look, the more weird features we find, and each of these features is a separate habitat for the creatures that live there," a marine biologist says.
The find was made by archaeologists and marine biologists using underwater robots to explore three nearby shipwrecks believed to be pirate ships that sank around 200 years ago, KHOU reports.
(An actual 1888 shipwreck was recently found—sitting upright in San Francisco Bay.)
More From Newser