Shark attacks paddleboarder at Kukio Beach near luxury resort
A 25-year-old paddleboarder was hospitalized in critical condition with multiple wounds after getting bitten by a shark Saturday morning near one of Hawaii's exclusive, white-sand resort areas.
The attack happened around 9:30 a.m. local time at the beach in Kukio, which is considered to be a crown jewel along Hawaii's gorgeous Kona Coast.
Fire officials said the unidentified man was stand-up paddleboarding about 100-150 yards offshore, KHON-TV reported.
The victim was flown to North Hawaii Community Hospital with multiple injuries to a hand and a leg. A hospital spokeswoman said the man was undergoing surgery, the station reported.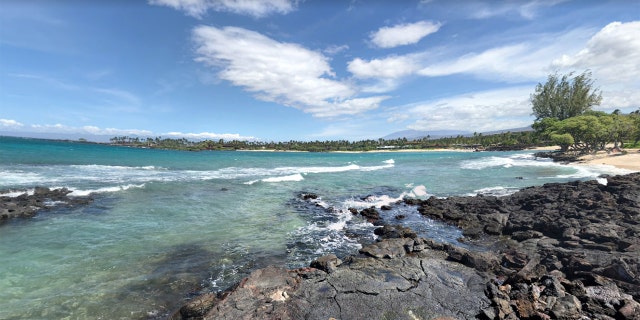 Kukio Resort offers a 10-hole Tom Fazio-designed golf course, a full service spa and clubhouse, a beautiful beach bar, watersports center and breathtaking Pacific Ocean views.
The beach had no county lifeguards on duty, but a private safety team was present, KHON reported.
"Apparently they had heard a scream from the ocean and they took a four-man canoe out to find a male individual who had been bumped off his paddle board about 100-150 yards offshore," Fire Capt. Michael Grace told the station. "They recovered him from the ocean. He had injuries to his right side extremities."
People on the beach were reportedly able to apply multiple tourniquets to his right arm and leg before paramedics arrived.
The beach in the area was closed after the attack, KHON reported.
Details about the shark were not immediately available.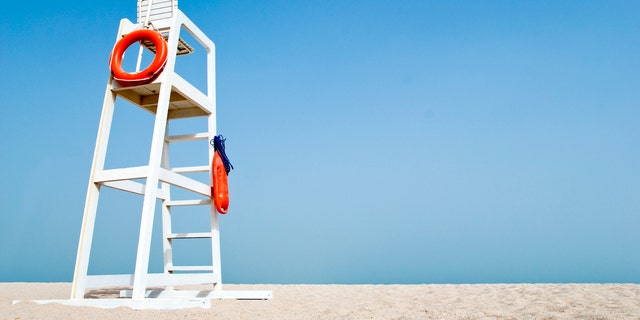 Dan Dennison with the state Department of Land and Natural Resources said that, per standard procedure, beach closure signs warning visitors about the presence of sharks are displayed for a mile on either side of the attack for the rest of the day whenever such an incident occurs.
A decision will be made Sunday morning on whether to reopen the beach, he said.
Fox News' Christopher Carbone and The Associated Press contributed to this report.