Seven new animal species discovered in Bolivia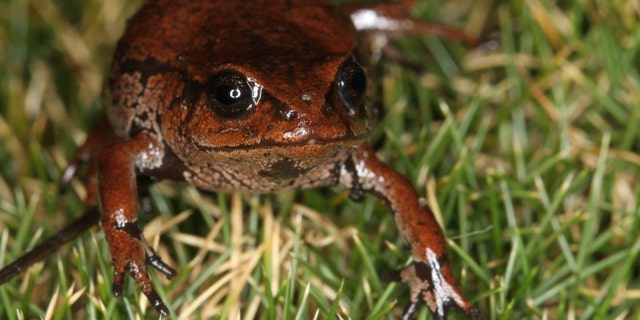 Scientists have discovered seven new animal species in Bolivia's Madidi National Park.
The finds, which include three frogs, three lizards and one catfish, were made last year and have now been confirmed as new to science. Experts made careful comparison with known species, according to the Wildlife Conservation Society and its local partners.
The discoveries were made as part of the Identidad Madidi project to find unknown species in the national park. The new animal species include two new frogs from the same genus (Psychrophrynella) and a new high-altitude lizard.
Related: Bolivia park is a butterfly paradise
"This genus of frog shows extreme endemism [found nowhere else on Earth] with several new species described in the last couple of decades across the Andean valleys of northern Bolivia and southern Peru, so we were hopeful of at least one discovery," said James Aparicio, a herpetologist at the Bolivian Faunal Collection, in a statement. "Much more surprisingly, on this same high altitude trip I was also lucky enough to discover a new Liolaemus iguana lizard in a valley at 4,500-meters of altitude."
In addition to the new animal species, 10 plant species are under investigation as potentially new species.
"New species for science are of course wonderfully exciting for the team, but Identidad Madidi is as much about connecting Bolivians and others to this natural wonder as it is about gathering knowledge about biodiversity in this record-breaking park and increasing the number of confirmed species for Madidi," said expedition leader Rob Wallace of WCS.
Related: 7 cool shots of African animals
The 26-month Identidad Madidi expedition officially kicked off on June 5, 2015 and will eventually visit 15 sites. In 2015, researchers announced a new species of robber frog from the Oreobates genus, which was discovered during the first months of the expedition.