Senators Demand Explanation of NASA's Flawed Climate Data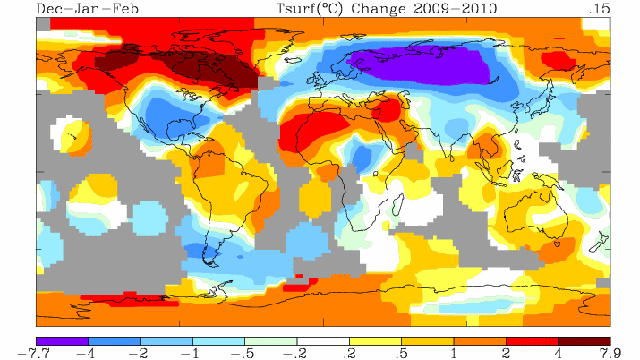 Not everyone is sipping the global warming Kool-Aid.
Concerns about the validity of NASA's climate research are being raised following revelations that the space agency admitted its data was less accurate than other weather trackers'. Disturbed by these reports, as well as the growing Climate-gate scandal that has left global-warming theorists reeling, Senators John Barrasso (R-Wyo.) and David Vitter (R-La.) have written a letter to space agency chief Charles Bolden demanding answers.
"The American people deserve to learn the truth about the data," Barrasso told FoxNews.com, stressing the risks of basing public policy on science that remains largely undecided.
FoxNews.com has obtained an advance copy of the letter --  the third that Barrasso, ranking member of the Subcommittee on Oversight for the Senate Environment and Public Works Committee, and Vitter, ranking member of the Committee on Clean Air and Nuclear Safety, have written in the months following the Climate-gate scandal.
Writing that "American data is partially derived from the corrupted data set that has been criticized as too political and unscientific as a result of the Climate-gate scandal," the senators have invited Bolden to testify before the Senate on the credibility of NASA's data.
When contacted for comment, NASA had still not received the letter, but a spokesman for the space agency was awaiting to the Senators' comments. "NASA has not received the letter," NASA spokesman Michael Cabbage said. "We look forward to working with the senators to respond to their concerns."
Read Senator Barrasso's letter to NASA
The letter, expressing concern with NASA's newly revealed use of data from the East Anglia University's Climatic Research Unit, cites interviews with CRU's chief Phil Jones and programmer Ian "Harry" Harris, both of whom denigrated the quality of the CRU data. "No uniform data integrity, it's just a catalogue of issues that continues to grow as they're found. This whole project is SUCH A MESS," Harris reportedly commented.
Barrasso and Vitter also refer to a Feb 27 study by former NASA physicist Edward Long, who was involved in the development of several upper atmospheric research satellites. Long claimed that NASA's Goddard Institute for Space Studies (GISS) had been progressively modifying data, "lowering temperature values for far-back dates and raising those in the more recent past."
"We shouldn't make decisions affecting millions of American jobs when the data isn't credible," Barrasso told FoxNews.com.
He said he's particularly concerned with planned changes to public policy regarding carbon credits and so called "cap and trade" legislation, rules that are based on the assumption that man is at least partly responsible for global warming.
"If the president is successful in passing what I call a 'cap and tax' bill, which is something that's already passed the House last year, I think all Americans will see their electricity rates go sky high," he told FoxNews.com.
"When the administration is trying to make an endangerment finding on carbon dioxide, I think it's reckless to make such huge decisions affecting American jobs and the American economy based on data that may not be reliable, and seems to be contaminated."
"I don't think the facts bear out, at this point," he said. "You wonder if it's more about politics than it is about science."