Searchers to comb waters around island where Amelia Earhart may have died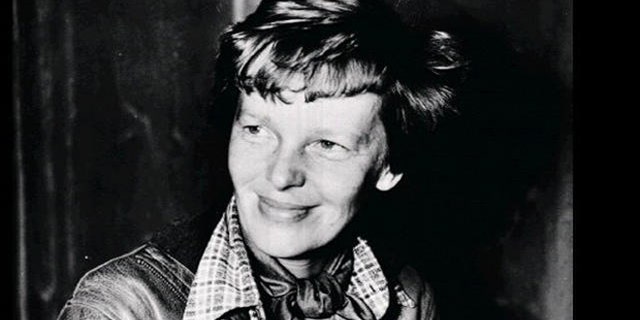 Researchers are on their way to a remote Pacific island, where they hope to find clues detailing Amelia Earhart's mysterious disappearance 75 years ago.
The research team will submerge robots around the island of Nikumaroro, where Earhart hunters recently found a freckle ointment jar, believed to have belonged to Earhart. The team will focus on the waters around the tiny island, and will be equipped with sonar and high-definition video cameras, in search of clues. The expedition will cost more than $2 million.
[pullquote]
The original, widely-accepted theory was that the pioneering flier's plane ran out of fuel over the Pacific Ocean, where she and her navigator Fred Noonan disappeared. The two were three-quarters of the way toward successfully circumnavigating the globe around the equator, and were en route to Howland Island when the plane went down in the ocean, according to longstanding theories.
Researchers are now challenging that theory, saying that Earhart crashed on Nikumaroro, where the two survived for days before dying of injuries, hunger or thirst.
"What we're hoping for is to come back with good imagery, photographs, of wreckage that's conclusively, unquestionably pieces, at least, of Amelia Earhart's Lockheed Electra aircraft; that's the goal," Ric Gillespie told BBC.
Gillespie leads the research group as the executive director of the International Group for Historic Aircraft Recovery (TIGHAR). He has spent nearly a quarter of a century advancing an alternative hypothesis, correspondents say.
On one of TIGHAR's 10 expeditions to Nikumaroro, the team found bones on the uninhabited island, but lab tests proved inconclusive.
"We have continued the investigation because we have been successful in finding evidence that supports the hypothesis we are testing," Gillespie told the BBC.
In 1932, Earhart was the first woman to fly solo across the Atlantic Ocean.