Sea lion rounded up in San Diego after reportedly blocking traffic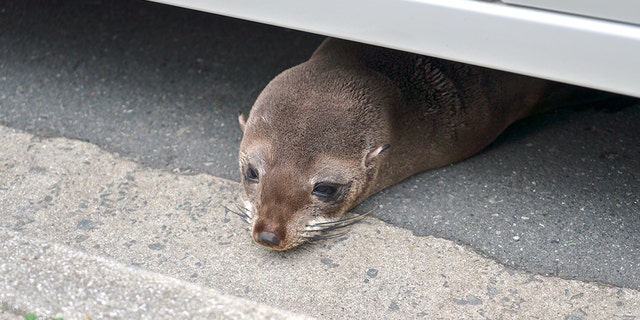 A sea lion made a "splash" in San Diego, California, this week.
Police found the mammal getting in the way of traffic when they responded in Point Loma on Monday afternoon, according to multiple reports.
The creature's big day out didn't last forever: the animal was rounded up on Garrison Street by SeaWorld San Diego workers, according to David Koontz, the communications director for SeaWorld San Diego.
"She didn't resist [during the rescue]," Koontz told Fox News. "They were able to get the rescue nets on her pretty quickly."
"She's resting right now in our animal rescue center," Koontz said of the 175-pound creature, which he described as being "in good-bodied condition."
Koontz said the sea lion is "alert and active" and chowed down on some live fish in her pool -- which, he said, were good signs.
"We want to monitor her for several days," he said. "If we determine we need to do an additional examination," the park will go from there.
If she does well, the park will release her into the ocean, according to Koontz.
San Diego police did not immediately respond to Fox News' request for comment.