Scientists think they know why starfish are 'melting'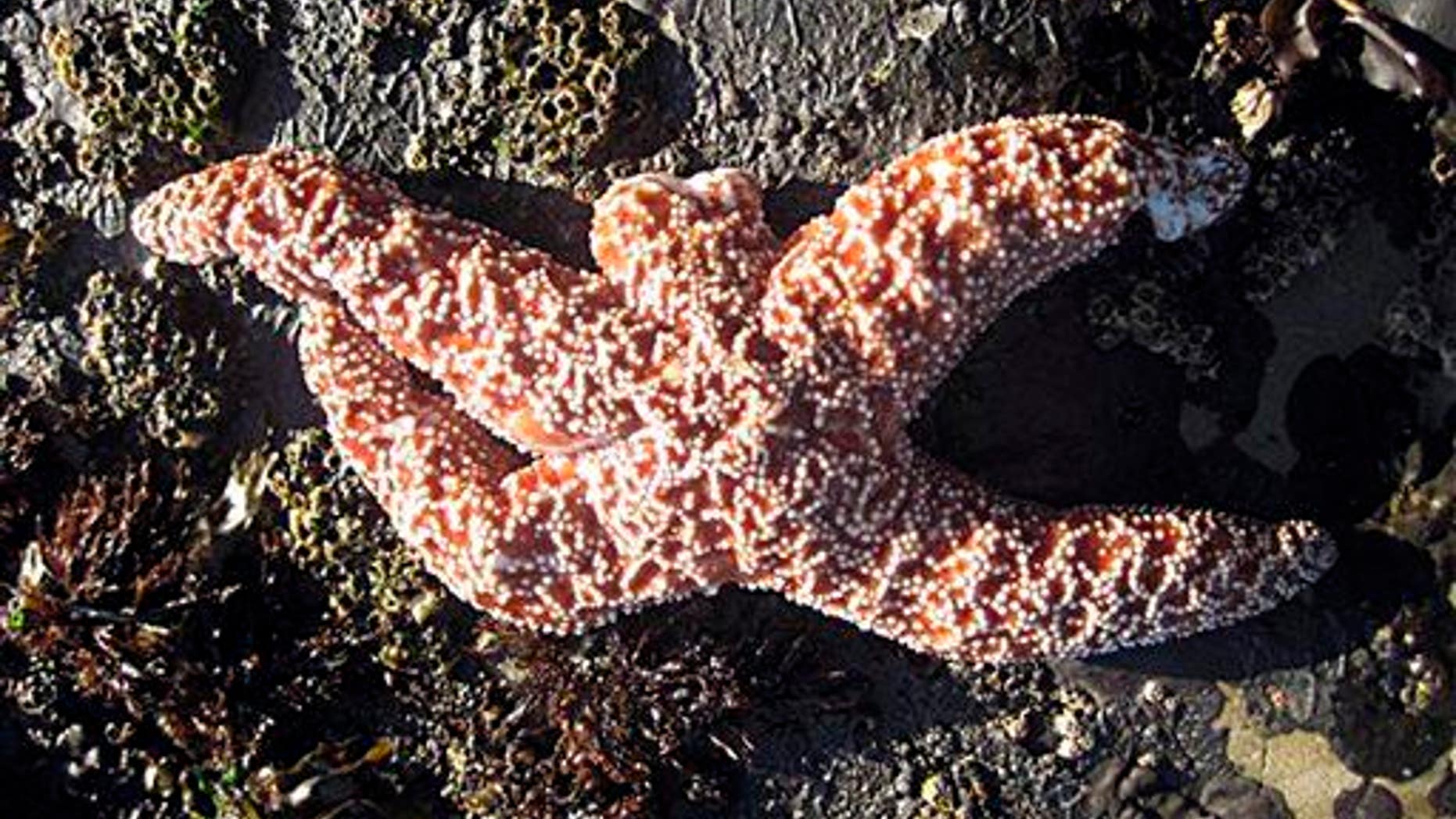 Scientists think they finally know what causes sea star wasting syndrome, the disease that's killing off starfish in massive numbers. In a new study, researchers from a number of universities have linked the devastating disease—which causes starfish to rip off their own arms and dissolve into piles of goo—to a waterborne densovirus.
"What we're dealing with are animals that are crawling with bacteria and other microorganisms," says the lead author of the study, which looked at 465 sea stars, both healthy and diseased.
"Trying to prove beyond a reasonable doubt that any specific virus is responsible for the disease is a really big challenge because you can't isolate it away from those native bacteria. But our evidence is very strong that it's a sea star associated densovirus." Researchers noticed that even sea stars in captivity were coming down with the wasting syndrome, notes LiveScience, seemingly when something got through an aquarium's intake filtration system, which caused them to think an "infectious agent" was behind it.
They tested DNA from healthy and sick starfish and detected the presence of the densovirus in the infected samples, then did more testing to confirm their hypothesis—including infecting some healthy starfish with the densovirus; the wasting syndrome set in within 10 days.
The next step: Figure out exactly how the virus attacks sea star tissue and identify the trigger for the recent outbreaks, which have depleted populations in some areas by as much as 99%.
The virus has likely been "smoldering" in sea stars for some time, Phys.org explains, and the recent epidemic could have been triggered by starfish overpopulation, changes to the environment, or even a virus mutation.
(Click for more on the mysterious syndrome.)
This article originally appeared on Newser: Scientists Solve the Mystery of 'Melting' Starfish
More From Newser