Scientists spot world's largest bony fish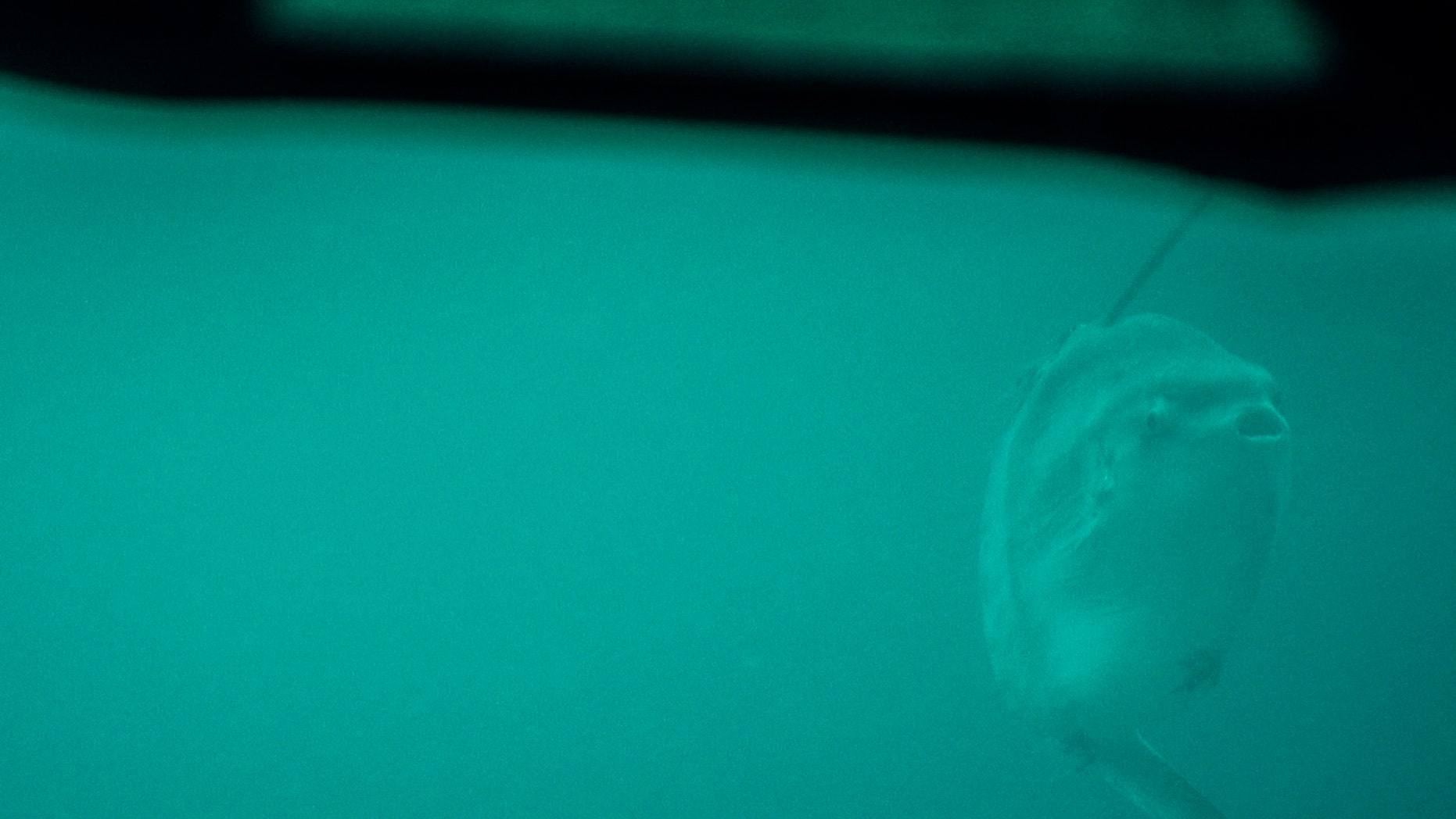 Scientists aboard a research vessel were treated to a sighting of the world's largest bony fish: the Mola mola.
The gigantic Mola mola is the heaviest of all the bony fish. These fish can measure 14 feet (4.3 meters) vertically and 10 feet (3 m) horizontally, and weigh nearly 5,000 lbs. (2,300 kilograms), according to National Geographic. Because the Mola mola's back fin never grows, it has a bullet-like shape and looks like a slow-swimming saucer.
The Mola mola, also known as an ocean sunfish, is commonly seen throughout the world's oceans and is considered evolutionarily advanced as they are thought to be one of the most recent fish families. However, scientists know very little about the bony fish. [What the Heck?! Images of Evolution's Extreme Oddities]
"Their actual biology is relatively little known," Rich Bell, a fisheries scientist aboard the Exploration Vessel (E/V) Nautilus, who was part of the team that saw the Mola mola, told Live Science. "Mating, their growth, migration patterns, are not particularly well-known."
Despite its bizarre shape and large size, the Mola mola can actually launch itself out of the water into the air, according to Katelyn Standerfer, a science communication fellow aboard the E/V Nautilus.
"They're just such odd-looking fish," Standerfer told Live Science. "They fascinate me because there is so little known about them despite their large size. Seeing one on our dive was the highlight of my trip aboard the E/V Nautilus."