Scientists pry open 850-year-old coffin holding murdered king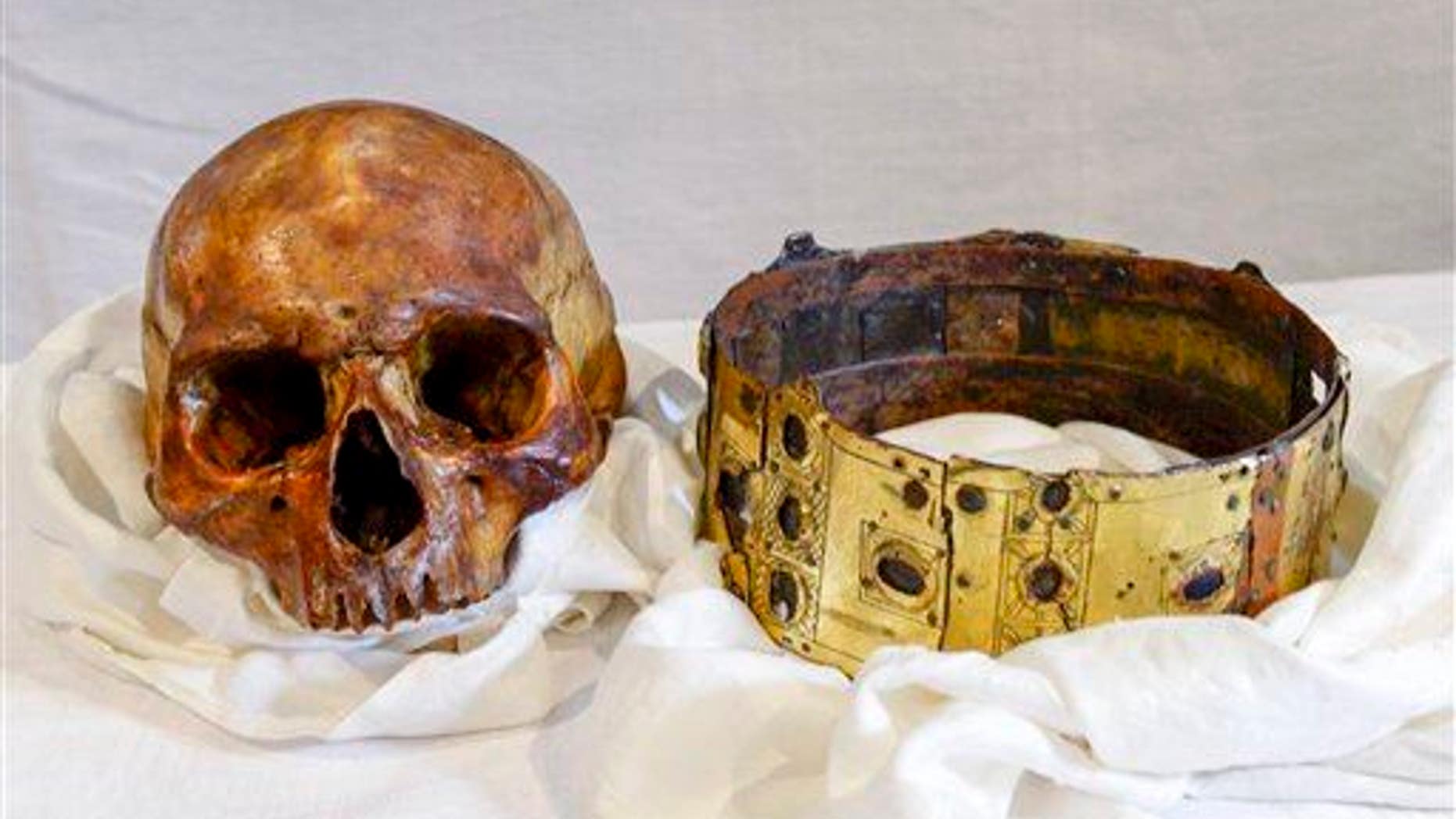 A cathedral chaplain calls it "a very special occasion," though it sounds rather grisly: Swedish researchers yesterday opened an 850-year-old coffin containing the remains of the country's King Erik IX, who was murdered in 1160 and later made a saint, the AP reports.
Scientists plan to study the bones of the ruler known as King Erik the Holy because so little is known about him. Through DNA testing and X-ray scans, they hope to learn about his health, his ancestry (some think his father was English), what he ate, and where he lived—it seems there's a longstanding disagreement over whether he was from Uppsala, where he was killed and laid to rest, or the west coast.
They may also learn more about the king's death by looking at his collarbone, which has evidence of a sword strike, the Local notes. "Legend has it the bone damage was a fatal blow from when he was killed on ascension in 1160," says the chaplain.
"Others think he was taken captive and beheaded a week later. Either way, the sword hit his collarbone, and the marking is quite visible." Scientists will also study Erik's gilded copper crown, decorated with semi-precious stones, which is "certainly the oldest medieval royal crown in the country," the chaplain says.
The crown will be publicly displayed for the first time; it will go on exhibit at the Uppsala Cathedral in June, along with relics from other local churches.
(In Egypt recently, archaeologists stumbled upon the remains of a previously unknown pharaoh.)
More From Newser