Scientists figure out what Otzi the Iceman sounded like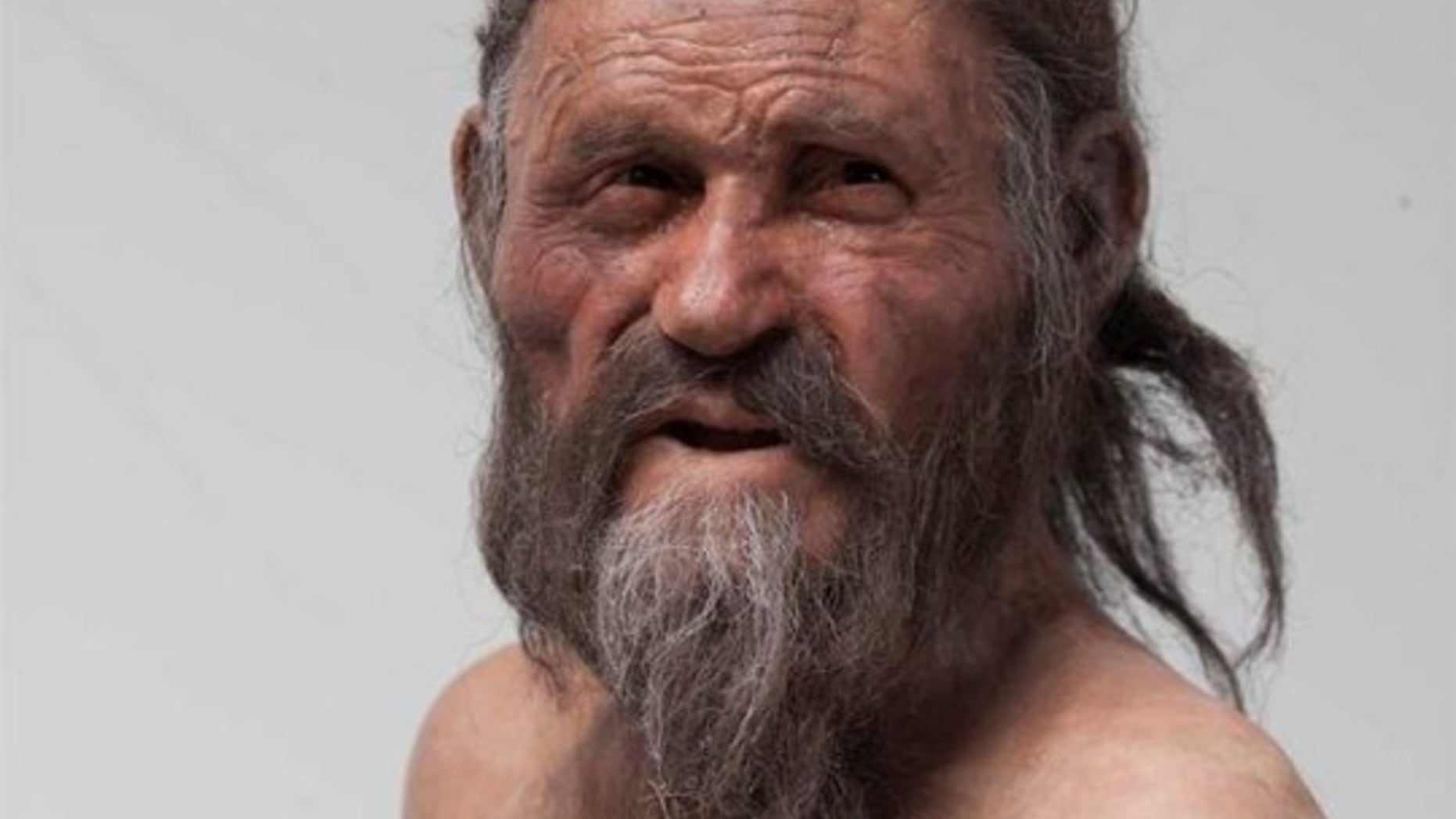 He is arguably the world's most famous Iceman, and now we have a general idea of what he sounded like. Italian researchers used a CT scan to measure the vocal tract and vocal chords of a 5,300-year-old mummy known as Otzi the Iceman, and produced this video to demonstrate what his voice sounded like when pronouncing vowels, reports Seeker.
It didn't help that Otzi died—was murdered, actually—with his arm over his throat, but the researchers used a software program to move it virtually. Technically, he speaks in a frequency between 100Hz and 150Hz, on par with a modern male.
Non-technically, he kind of sounds like a chain-smoker, notes Discover. One reason for the new research is that this year is the 25th anniversary of the discovery of Otzi in the Italian Alps.
In another bit of archaeological sleuthing to mark the occasion, detectives and scientists attempted to figure out how Otzi ended up with an arrow in his back, one fired from a good distance, reports news.com.au.
Because Otzi also had a recently healed defensive wound on his hand when killed, they suspect he had some kind of fight a few days before his death, and his rival hunted him down in revenge.
His copper ax was still with him, so robbery seemed unlikely. If it all sounds worthy of the big screen, Hollywood agrees: Otzi's story is being adapted for a movie starting German actor Jurgen Vogel, according to the Hollywood Reporter.
(Otzi, or Oetzi, clearly knew how to stay warm.)
This article originally appeared on Newser.