Scientist unlocks da Vinci painting's secrets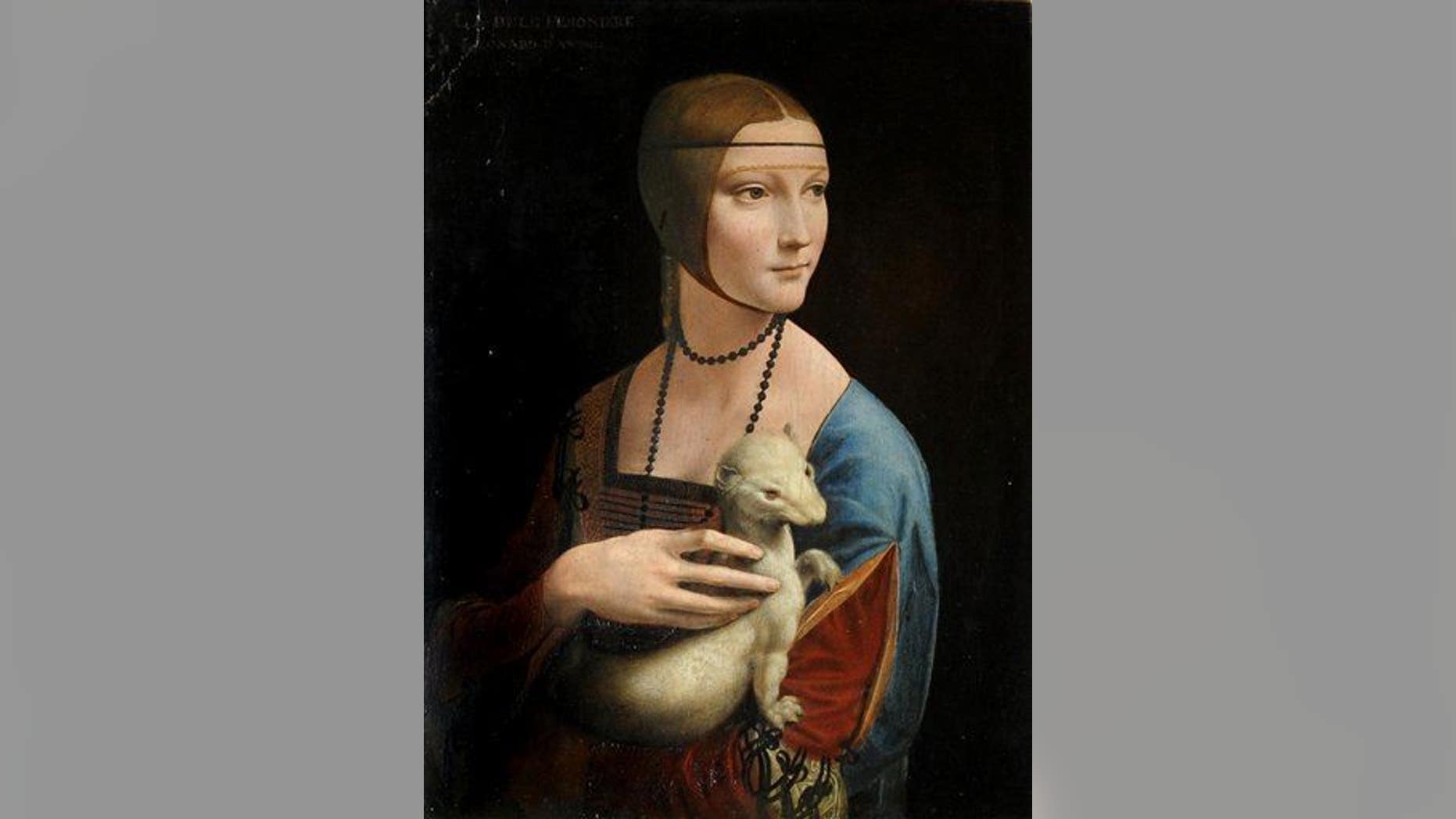 Among Leonardo da Vinci's most famous paintings is a portrait of a woman holding an ermine, but a new analysis shows there's a lot more to it than that.
The portrait features Cecilia Gallerani, the mistress of the "white ermine," as da Vinci patron the Duke of Milan was known. For three years, French scientist Pascal Cotte has investigated "The Lady With an Ermine," thought to date to around 1490, using an innovative lighting technology.
As the BBC explains, the Layer Amplification Method shines bright lights on a painting, then measures their reflections to figure out what's hidden under the topcoat of paint.
"The LAM technique gives us the capability to peel the painting like an onion, removing the surface to see what's happening inside and behind the different layers of paint," Cotte says.
In this case, Cotte learned that the painting didn't always contain a white ermine—or an ermine at all, a surprise to researchers. It was entirely absent in a first version; a second included a gray, thinner ermine, the Telegraph reports.
It's possible that da Vinci added the animal to indicate the relationship between Gallerani and the duke; maybe the mistress herself requested the move as a way to make the affair known, the BBC notes.
Either way, an art history professor at Oxford describes the revelation as "remarkable ... it helps explain why he had so much difficulty finishing paintings." Meanwhile, experts have been using scientific techniques to preserve a portrait of Leonardo himself.
This article originally appeared on Newser: Scientist Unlocks a da Vinci Secret
More From Newser