Science creates cheap Dom Perignon ... without the grapes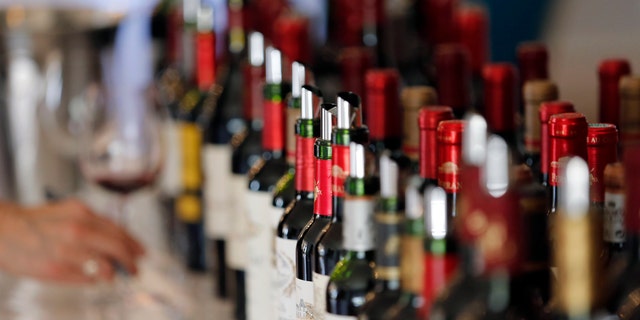 NEWYou can now listen to Fox News articles!
Wine lovers may scoff, but a San Francisco start-up claims it can reproduce classic vintages without "grapes, yeast, or fermentation," City A.M. reports. "We can turn water into wine in 15 minutes," New Scientist quotes as saying Ava Winery.
Mardonn Chua and Alex Lee got the idea to make wine when they were unable to afford a super fancy bottle of 1976 Chateau Montelena. "I can't afford the best vintage wines, and this seems fun," Chua writes in a blog post.
He spent a weekend toying with 15 combinations of ethanol, tannin powder, flavor compounds, and more. The initial results were "monstrous," with one attempt resembling "melted butter." But six months later, Ava Winery had a synthetic replication of an Italian Moscato d'Asti.
More From Newser:
Historian: $500M Treasure Hides in Old Nazi Bunker
Chua and Lee identified the flavor molecules in wine using gas chromatography mass spectrometry—no easy feat considering a bottle of wine contains about 1,000 compounds—and had a sommelier taste different combinations.
"The big secret here is that most compounds in wine have no perceptible impact on the flavor or the aroma," Lee tells New Scientist. Wine experts are skeptical.
"It's nonsense, to be honest with you," says one, arguing that location and culture impact the grapes and the wine they produce. Regardless, Ava Winery plans to pass the savings that come with skipping the whole process of growing and fermenting grapes on to the customer.
It's selling bottles of a synthetic replica of 1992 Dom Pérignon for $50. The real thing would cost more than $200. (Red wine—the real kind—could improve your sex life.)
This article originally appeared on Newser: Science Creates Cheap Dom Perignon Without the Grapes