Russians Go Spacewalking Outside Space Station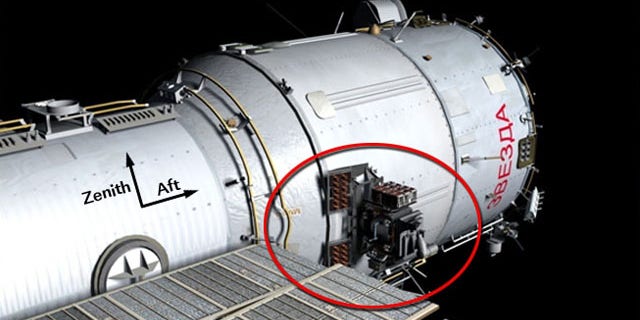 NEWYou can now listen to Fox News articles!
LOW-EARTH ORBIT – Two of the space station's crew have stepped out on a spacewalk.
Russian astronauts Dmitry Kondratyev and Oleg Skripochka floated outside Friday morning. Their job is to install a camera and an experimental radio system on the International Space Station, and retrieve a pair of old science experiments.
The four other space station residents are monitoring the event from inside. The crew includes three Russians, two Americans and one Italian. The commander is NASA astronaut Scott Kelly, brother-in-law of wounded Rep. Gabrielle Giffords. She's married to Kelly's identical twin brother, Mark, who's also an astronaut.
As a sunrise dawned on the station, Kondratyev and Skripochka opened the Pirs hatch and began exiting the Russian segment of the station, NASA reported. They took with them a spacewalk tool carrier, an antenna and cable reel for the data transmission system, and protective covers for the experiments they will bring back inside the station. All will be temporarily affixed to the Zvezda service module's exterior for handy access near the respective work sites.
With all tasks complete, Kondratyev and Skripochka will re-enter the Pirs airlock and end their spacewalk.
The duo also will conduct the next Russian spacewalk, planned for Feb. 16.
Watch the spacewalk live at FoxNews.com.