Russian Spaceship Damaged During Transportation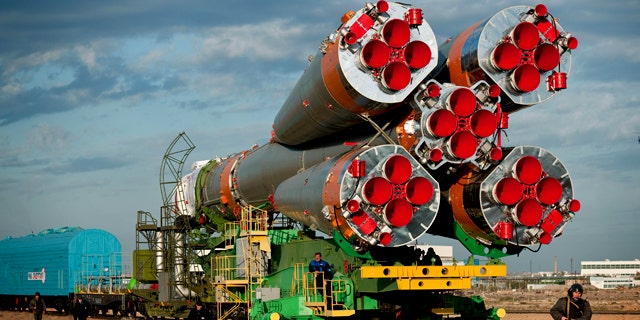 NEWYou can now listen to Fox News articles!
BAIKONUR, Kazakhstan – Russia's space agency chief says that a spacecraft that will be used to ferry the next crew to the international space station in December has been damaged during transportation by rail.
Anatoly Perminov said Thursday that experts found a shift between two components in the Soyuz TMA-20 spacecraft caused by a violation of transportation safety requirements.
He said all the necessary repairs will be made to ensure the flight safety.
Meanwhile, tonight's planned launch of Expedition 20 on a different spacecraft, the Soyuz TMA-01M, is still on track for lift off at 7:10 p.m. EST.
Soyuz spacecraft are assembled at a factory in Korolyov just outside Moscow and then transported by rail some 2,000 kilometers (about 1,250 miles) southeast, to the Baikonur cosmodrome in Kazakhstan. Flight Engineers Scott Kelly, Alexander Kaleri and Oleg Skripochka are due to arrive at the orbiting laboratory Saturday and dock to the Poisk module at 8:02 p.m.
Perminov said that the December launch of Soyuz TMA-20 could be delayed by a few days if experts rule that the craft needs to be sent back to the manufacturing plant for repairs.
The Associated Press contributed to this report.